Are you blessed with a toddler that will eat anything you put in front of him?  What's that like? Seriously!  Please tell me how it feels to cook one meal rather than three different ones, three times a day.  Remember when you were single and you could get away with microwave popcorn for dinner?
Give me a moment!  I'm still enjoying my popcorn!  (sigh)
Anyway, my Second Little Piggy is my best eater, but at 21 months old, he is starting to assert his opinion about food, (along with every thing else).  One trick I picked up from Pinterest is to offer lots of choices.
Deanna, over at All Things Mommy shared this idea on using ice cube trays.  I pinned the idea once-upon-a-time, and along with everything else important, stored it in the cobwebs of my mommy brain.  When my First Little Piggy asked me for a picnic lunch one day, this idea miraculously came to me.  Divine intervention, I believe!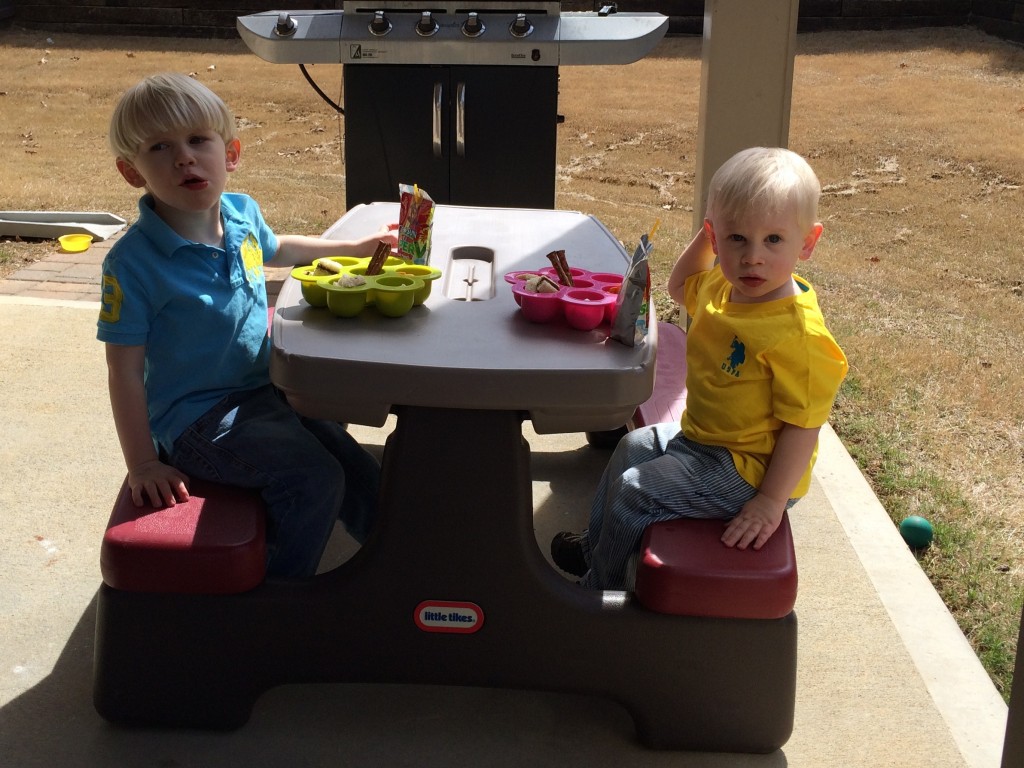 (Cuttest little piggies you've ever seen, right?)
I knew I didn't want to use a million ziplock bags outside, and I didn't have ice cube trays because our freezer has an ice maker.  It was then that I spotted these bad boys, sitting on my mountain high "donate to Goodwill" heap.  They went straight back into the cabinet!  They did not pass GO.  They did not collect $100.  And they may or may not have skipped a scrub in the sink. Desperate times when a toddler gets demanding – Don't judge!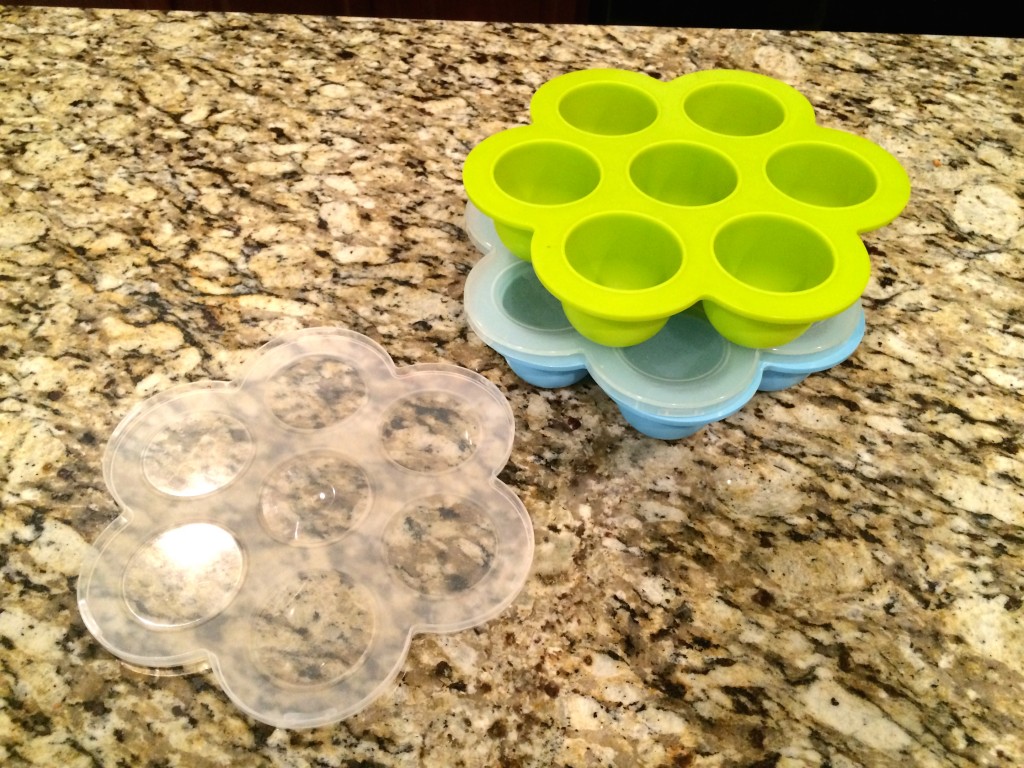 You can see that they come with lids.  I use to make the boys' baby food, freeze it in these, and then pop them out into a ziplock bag to store in the freezer.  Sooooo much cheaper than buying baby food, especially those squeeze things!  Can I get an Amen?!
I ordered mine from Amazon.  They are called Beaba Multiportions, and they come in the cutest colors.  I have about 4 of them, but I wish I could justify buying the mint colored one.  It's new and I'm crushing on it!  You can find them here: Beaba Multiportions-Green
(This is an affiliate link.  If you purchase anything from the site, I get a very teeny tiny percentage to help with the cost of the blog…and to pay for med school one day.  Hey, a mom can dream!)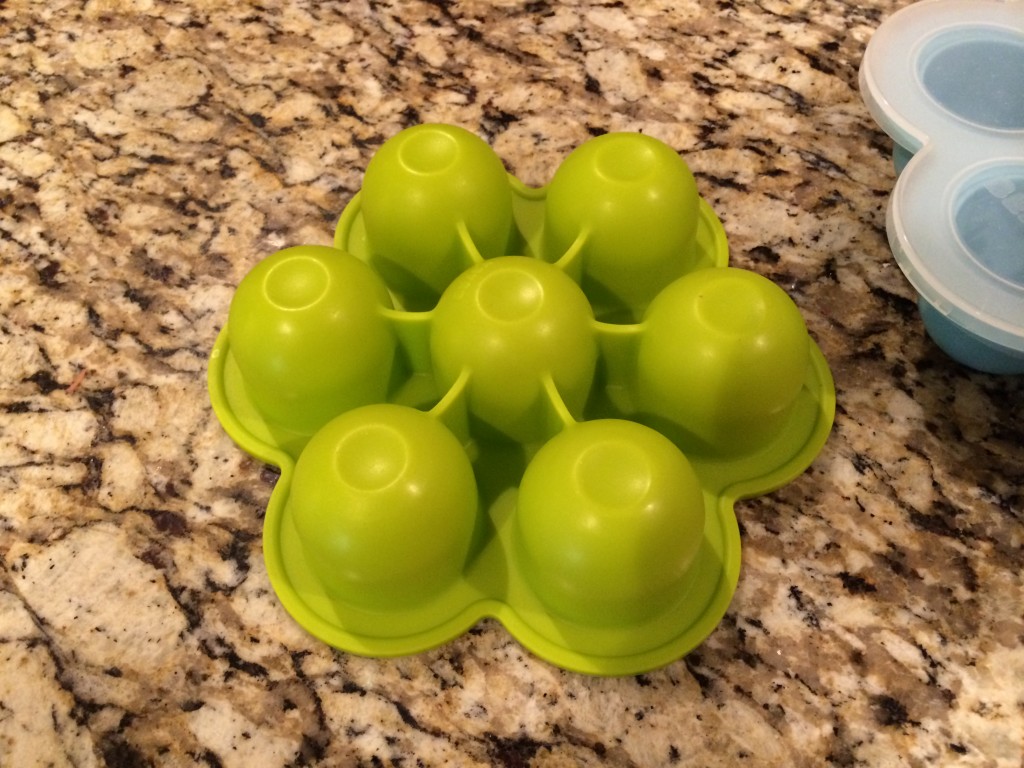 Here's what the bottom side looks like.  See the little impression on the bottom?  I place them on the counter with the lid still on, let them thaw for just a few minutes, then push the frozen food right out of there.
So today after making Piggy One's lunch, it was time to focus on Piggy Two.  I showed him my oldest son's lunch, but got the shake-off.  I knew it was a Picnic Lunch kind of day for this picky one.  I grabbed my trusty silicone molds and starting putting in a little of everything I could get my hands on quickly.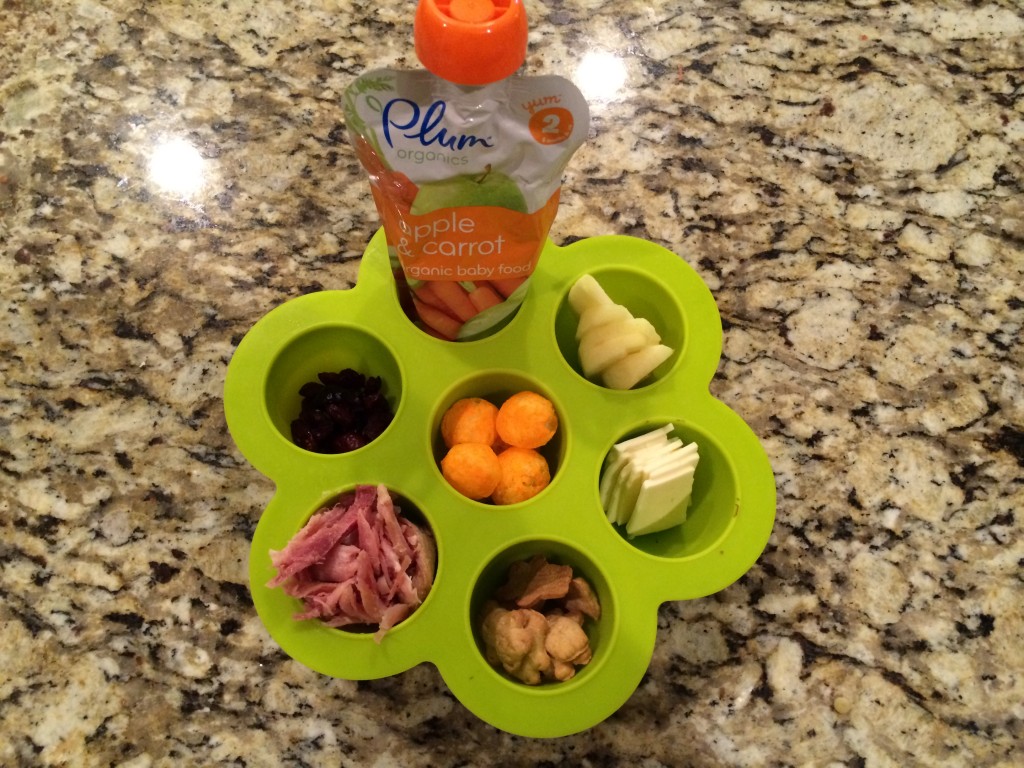 I love that there are not too many compartments, but enough for a variety.  I would have a hard time filling up the ice cube trays.  I find that this is just the right amount of food.  It also has a lid!  That's a BIG bonus in my book.  Any time I can snap a lid on and transport, it gets my vote!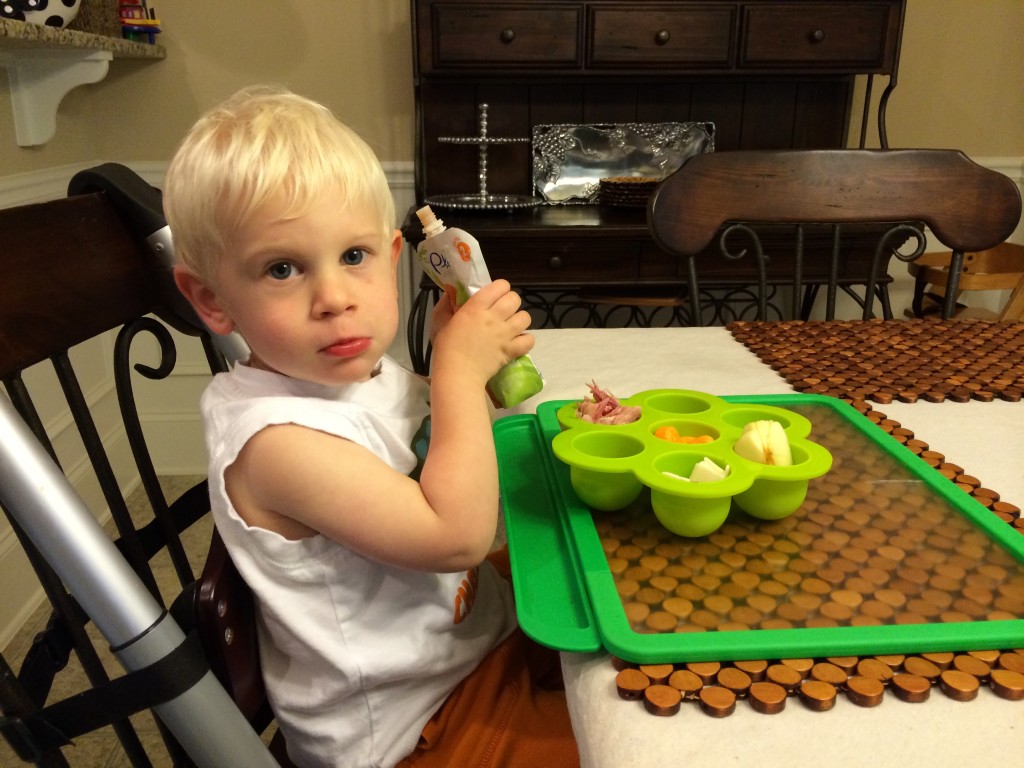 I am happy to report that lunch was a success.  Now, what's for dinner?  I'm thinking pizza!  It's the one thing they'll both eat!
Do you have any tricks to get your kids to eat?  Do you use special trays or stand on your head to get sustenance down those little rascals?  In my next post I'll show you the hoops I have to jump through for my First Little Piggy.  He likes his food to look elaborate!