Both of my little Piggies are officially in Preschool.  If you're new and you missed my explanation, we are getting our "feet wet" with homeschool on Mondays and Fridays.  On Tuesdays, Wednesdays and Thursdays, they are in a local church preschool.  We are trying to decide what to do when it is time to officially start school, so until then, we are trying out different options.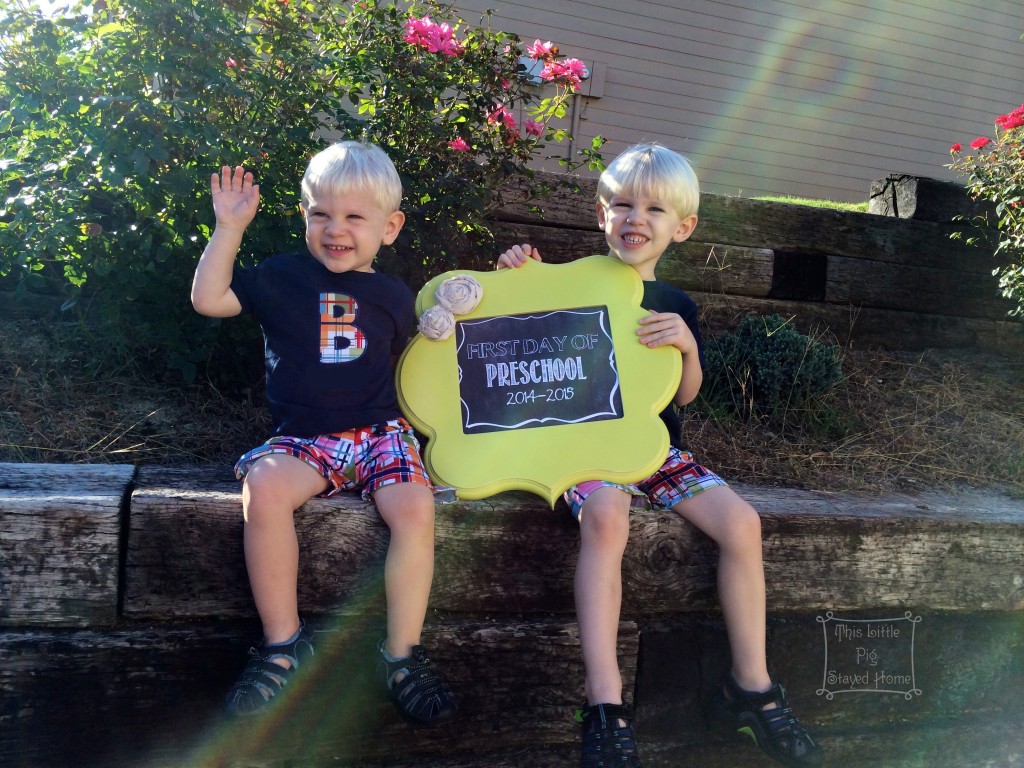 So here are my handsome boys!  Look at how big they look!  I'm proud to announce there were minimal tears.  Piggy Two's Wee Learn (1 year old class) teacher told me that he cried for just a few minutes, but that was it.  Piggy Two was an old pro!  He had no problems at all.
For the first day of school I had to make lots of goodies.  Because of our last name being an "A" we were first on the list for snacks.  I decided to look on Pinterest for something cute for church Preschool.  I found this cute idea and ran with it.  I wanted to write something cute on the bag, so I made little tags that say, "Jesus loves me, this I know.  For the Bible tells me so."  Each child got 2 little Bible cookies for snack.  They were very easy to make.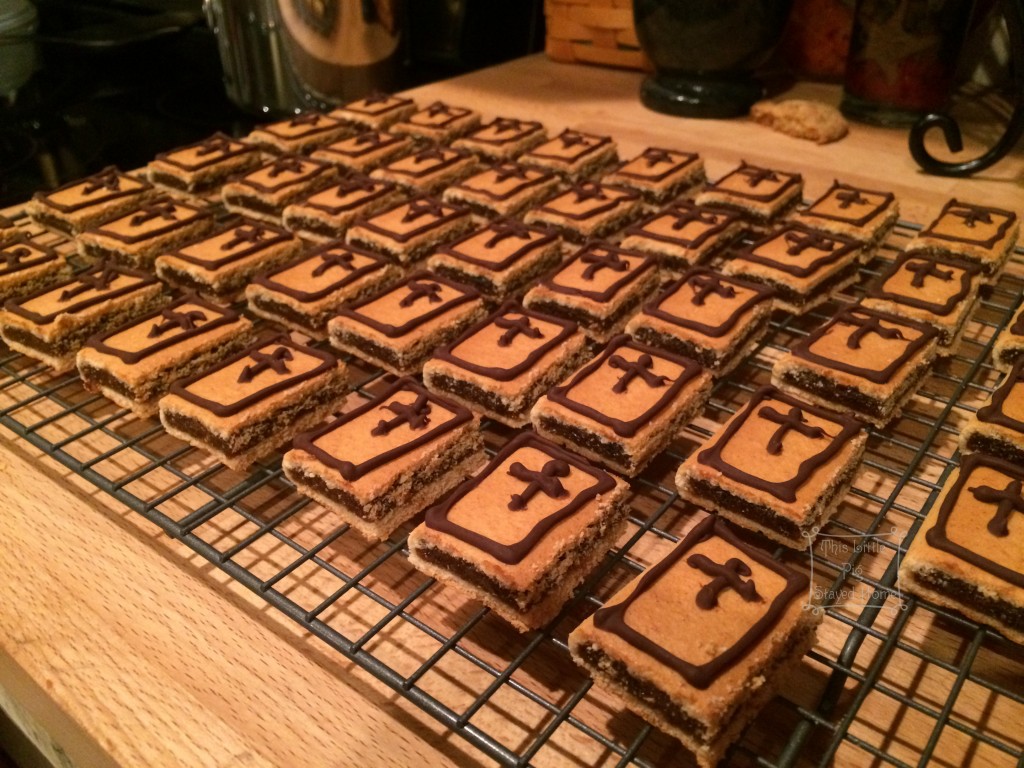 They look like an army of Bibles coming after you, don't they?
Bible Cookies:
Instructions
1.  Use a knife to barely cut off one side of Fig Newton cookies.
2.  Melt semi-sweet or white chocolate and pour into an icing bottle or zip-lock bag.
3.  Clip the tip of the bag (just a tiny snip), and use it as a piping bag to trace around the cookie and then make a cross onto the front.
4.  (Optional – I did not do this part) Cut fruit roll-ups into the shape of the bottom of a bookmark and slide it into the fruit filling sticking out of the bottom of the cookie.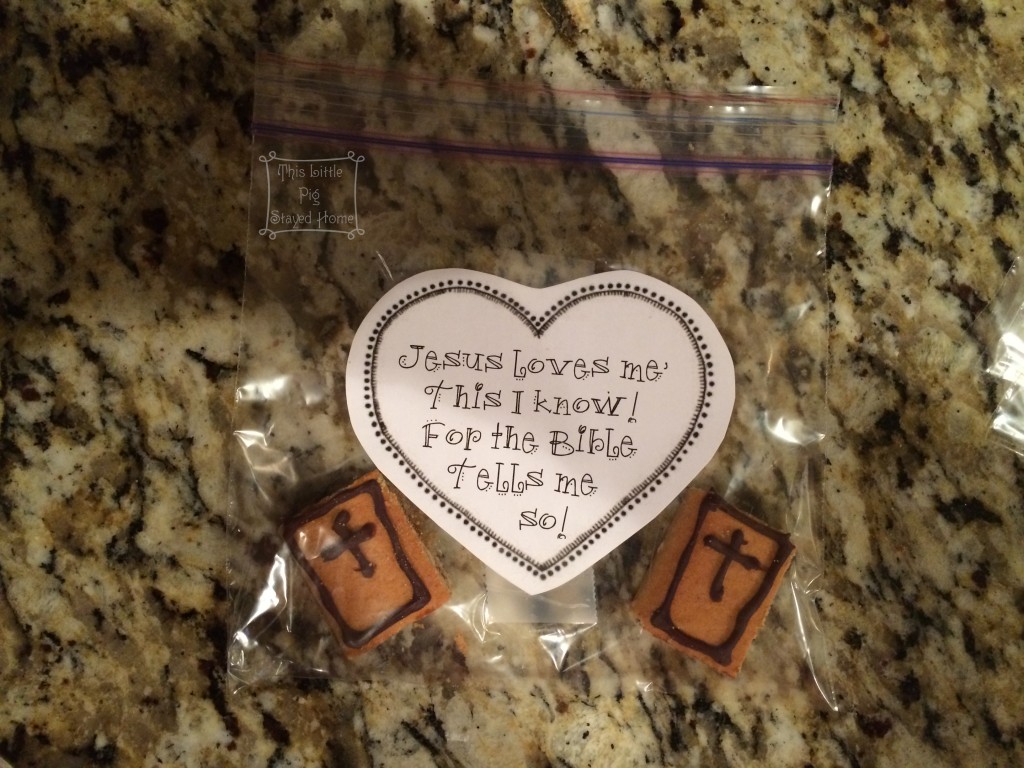 Here is a copy of the heart printable if you want to use them for the cookies or for anything else.  It would be cute for Valentine's Day decorations.
Jesus loves me  <—-Click me for Printable!
 Chocolate Chip Cookie Goodies:
The second thing that we made were cookies to send home with the boys' new friends from school.  I used our "go to" chocolate chip cookie recipe.  Several moms commented on them this morning, so I think they were a hit.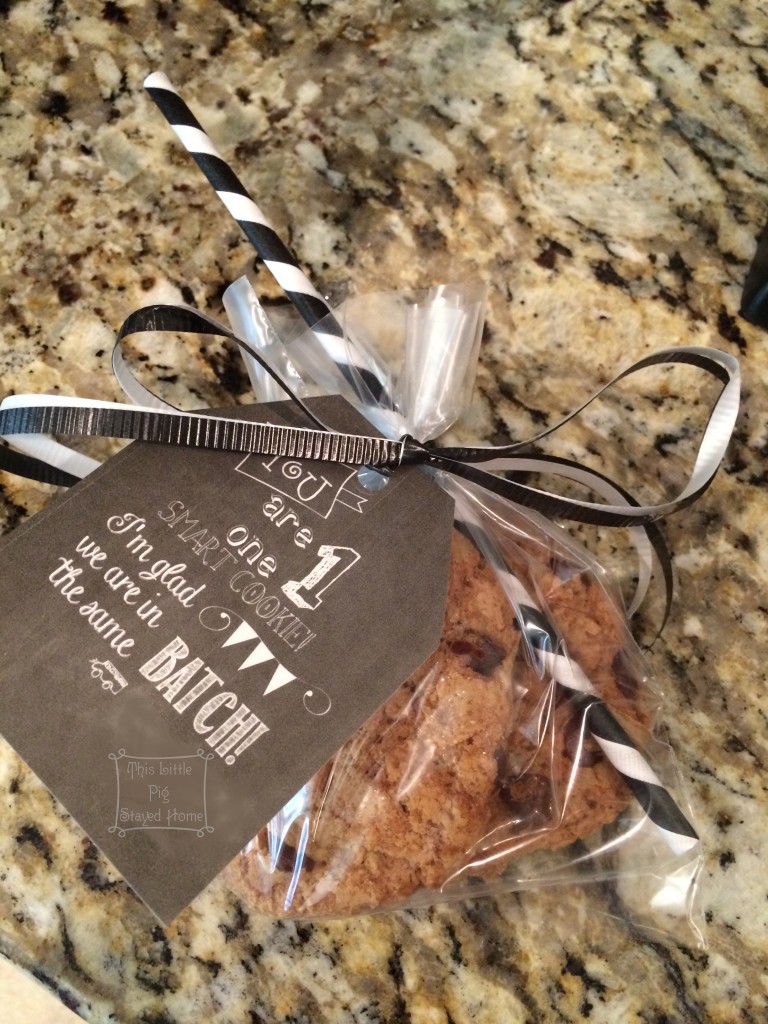 I made chalkboard tags to attach to the cookies.  You are welcome to use them.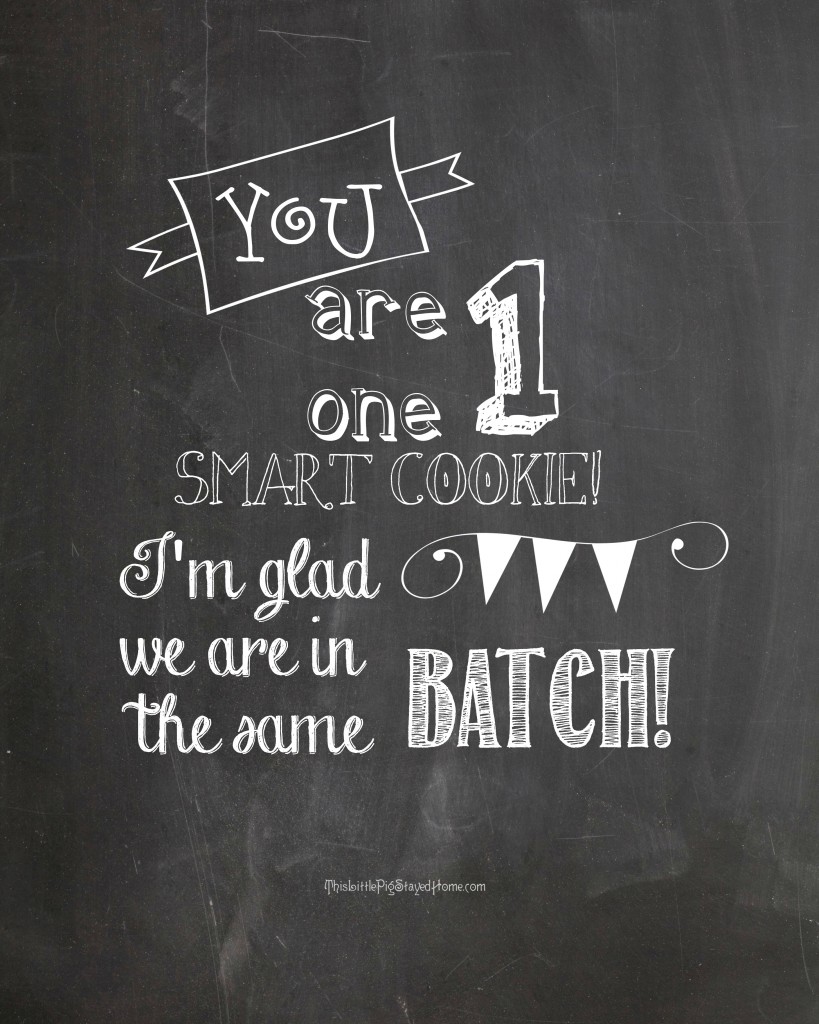 I shrunk these tags down in Word, put 6 on a page, and printed them on card stock paper.  I cut the top corners off to look more like an old tag, punched a hole in the top, and attached them to the cookies.  I added a cute little striped straw – because what goes better with chocolate chip cookies than milk, right?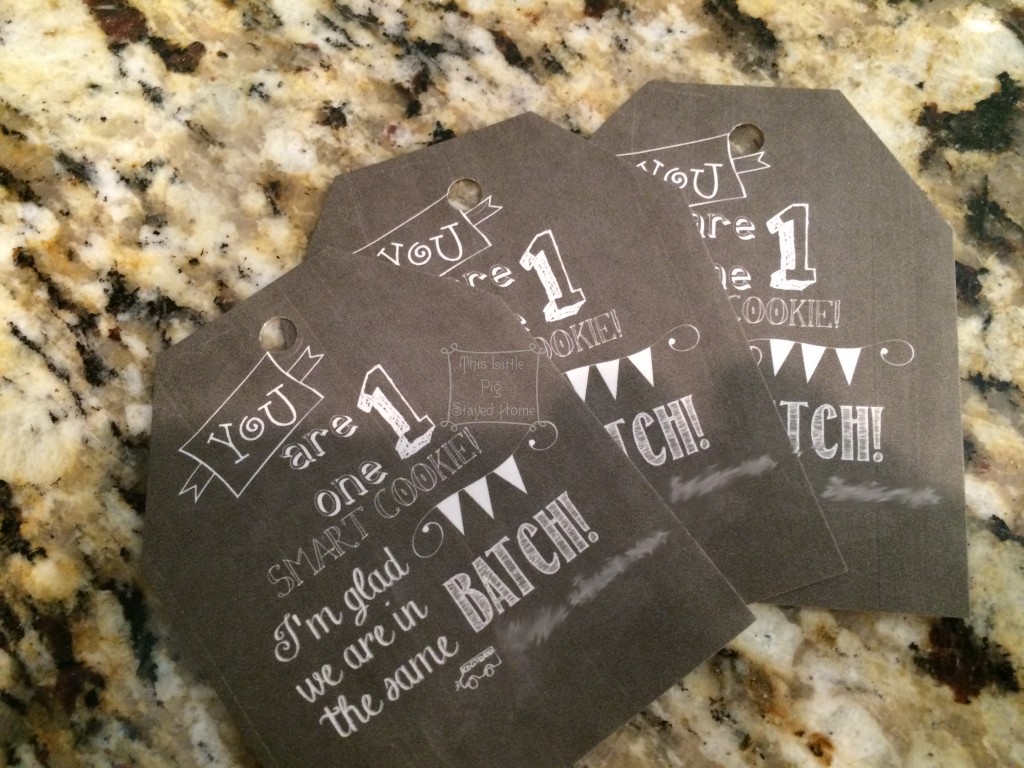 I promise I will share the cookie recipe with you, but it will have to be for another day.  This girl is tired!  I'm going to curl up on the couch, watch Cake Boss, play on my iPad, and zone out for the night.
So thankful for a great start to our school year!  How is your year going?  Have you had a successful start with few tears? (That includes you, Mom!)
Heather