How many times have you heard someone say, "These are the best (insert baked goods) ever!"  Well, these are officially the best chocolate chip cookies ever.  Even the cook book says so!
Yes, the cook book that holds my family's coveted chocolate chip cookie recipe is called The New Best Recipes, and the recipes which fill its pages are truly the best.  How do I know?  Because they tell you!  Much like the internet, everything you read in this book is factual.  Seriously, their recipes are tested and tested again.  By tested, I mean, they try different recipes for the same dish, have a panel taste test them, and then try again.  They do this over and over until they get what they consider THE BEST recipe.  They look at flavor, consistency, ease, region from which the recipe came, etc.  It is all weighed when finding what they consider the best recipe.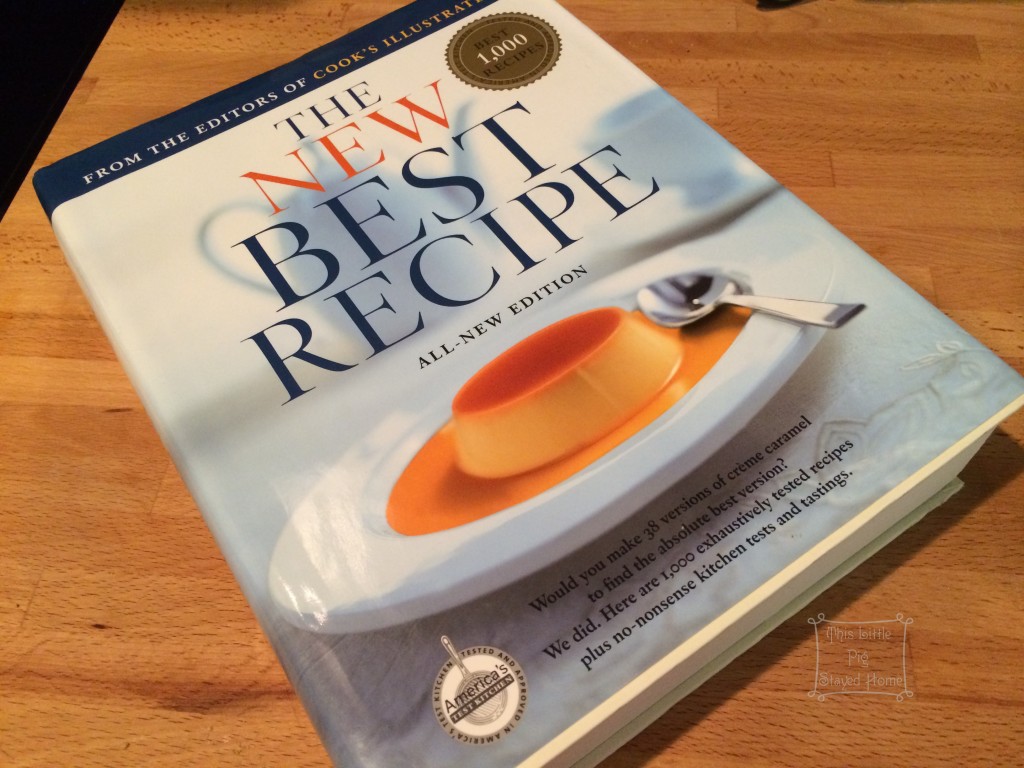 An example of a recipe found in this book is cornbread.  Now, in the South, we eat our cornbread without sugar or flour.  We were raised on this crumbly crunchy morsel.   In the North, they prefer a sweeter, more cake-like cornbread (which in my opinion should actually be called corncake).  They have tested each recipe and have included both sweet and savory.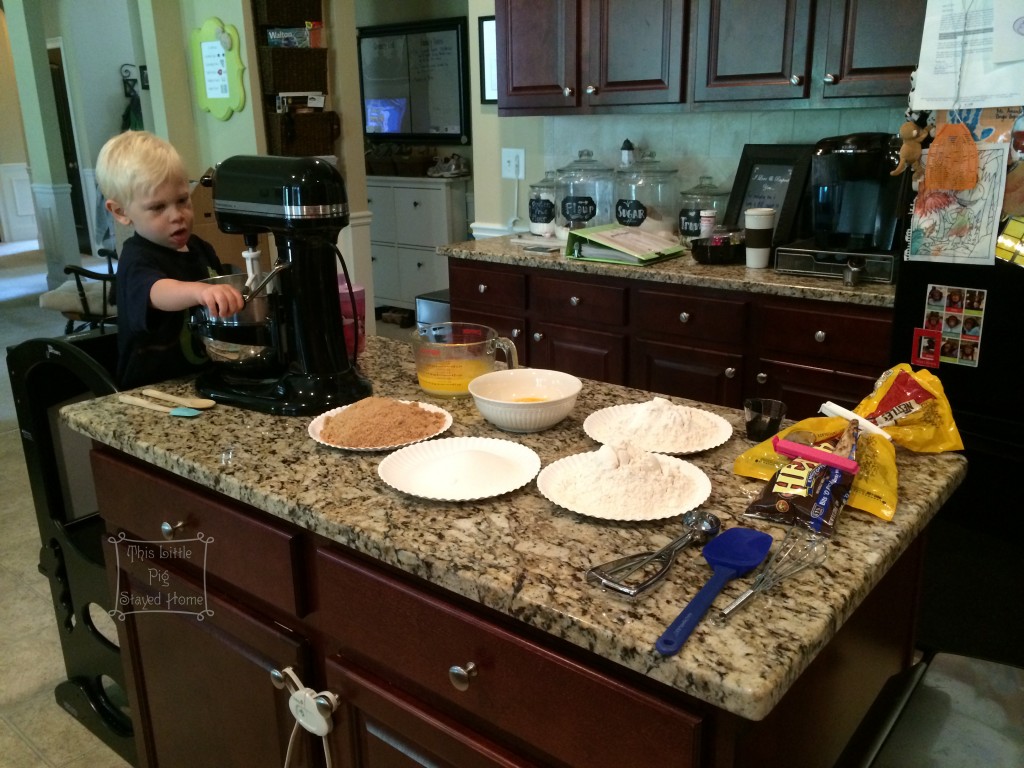 Before baking, I always gather up my ingredients first.  When I have two little tot helpers, it is easier to measure things out onto plates or into bowls first.  Some days I let Piggy One help me, but I have to be ready to clean up a big mess and have extra ingredients around.  He gets ahead of me and I end up with egg shell in batter 9 times out of 10.  He'll be ready to do more and more soon.
If you want the original recipe.  It is found on page 777.  It is a sign from the heavens, right?  Even the Saints must love these things!  I have added a few things that my family likes, so here is the recipe we use.
Here's what you need to make these awesome cookies:
3/4 Cup melted and cooled butter (1 1/2 sticks)
1/2 Cup granulated sugar
1 Cup brown sugar
1 whole Egg + 1 yolk
2 tsp Vanilla extract
1 tsp Almond extract
2 cups + 2 TBSP All Purpose Flour (*Or equal parts Cup4Cup Gluten Free Flour)
1/2 tsp Salt
1/2 tsp Baking Soda
1/2 Cup Semi-Sweet Chocolate Chips
1/4 Cup Toffee Pieces
1/4 cup Toasted almond slivers
Here's what you do: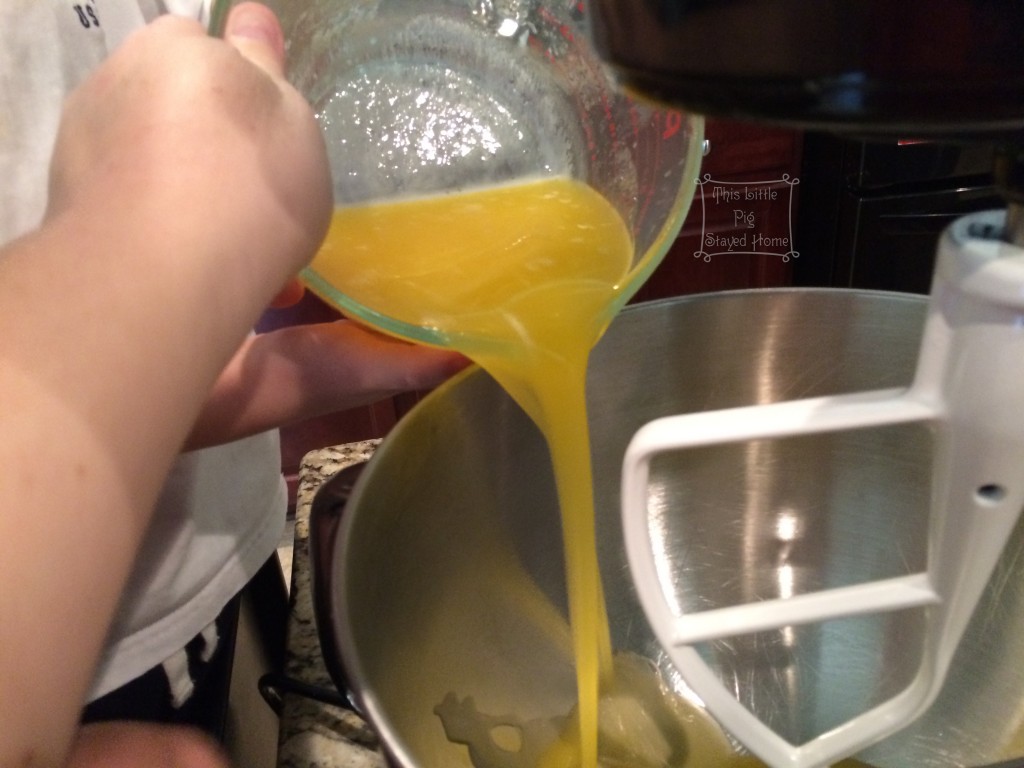 1.  Melt your butter in the microwave and allow to cool at room temperature.  I pour mine into my stand mixer so it will cool faster.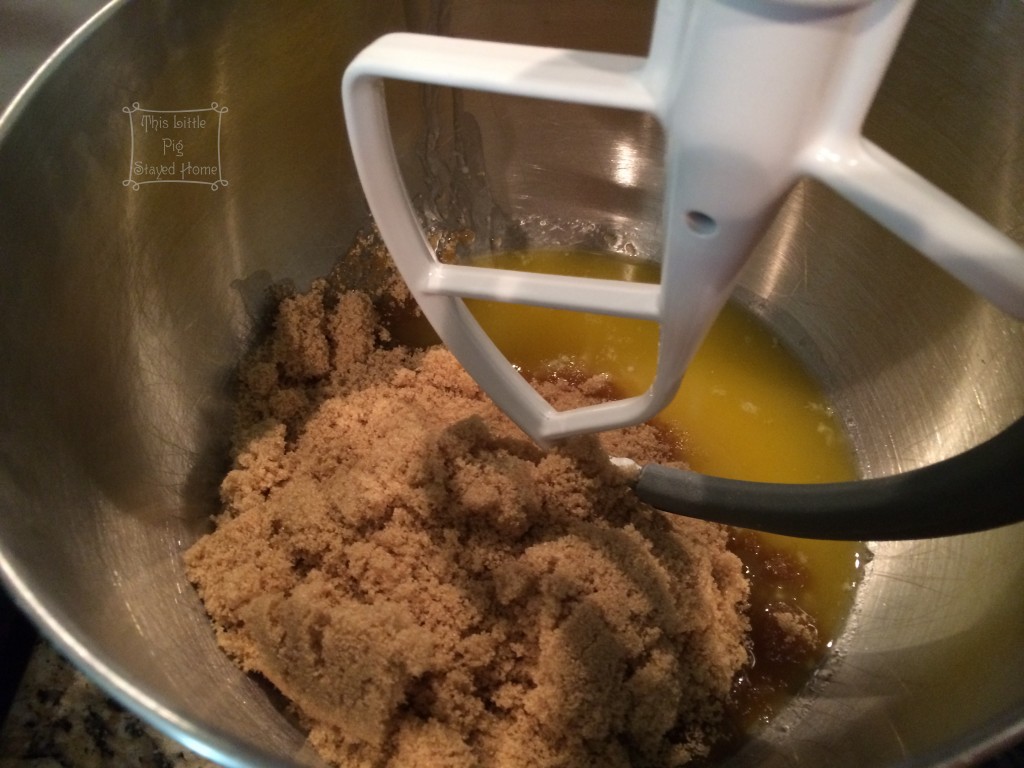 2.  Add both sugars to the cooled butter and mix.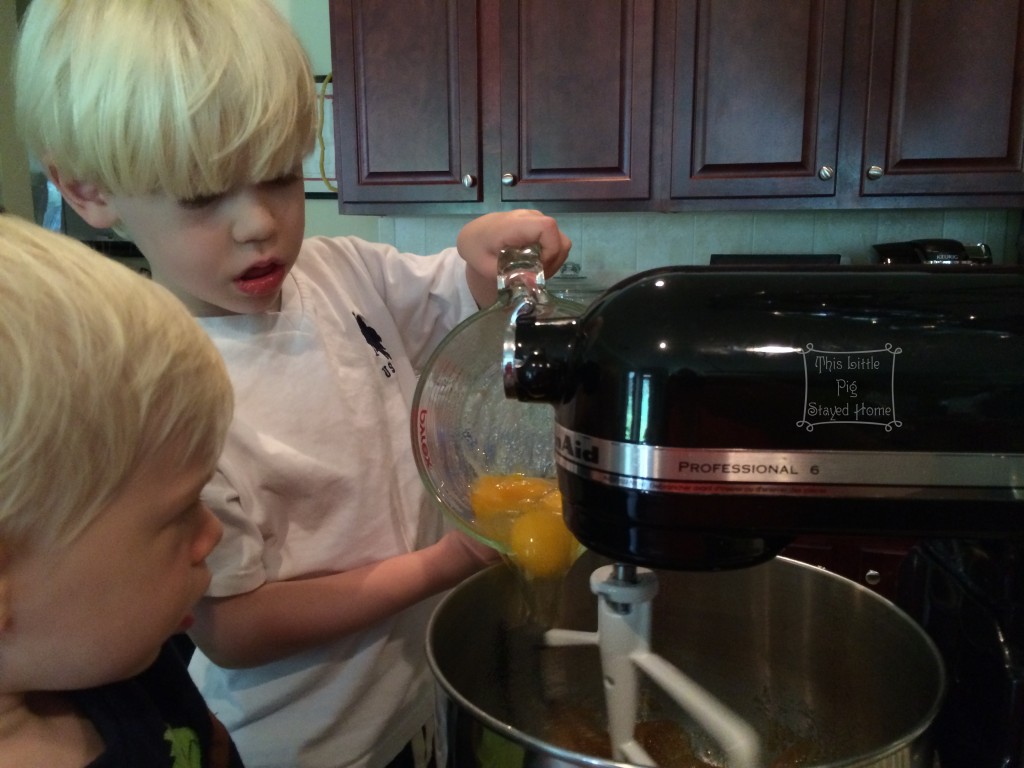 3.  Add the egg + yolk and mix well.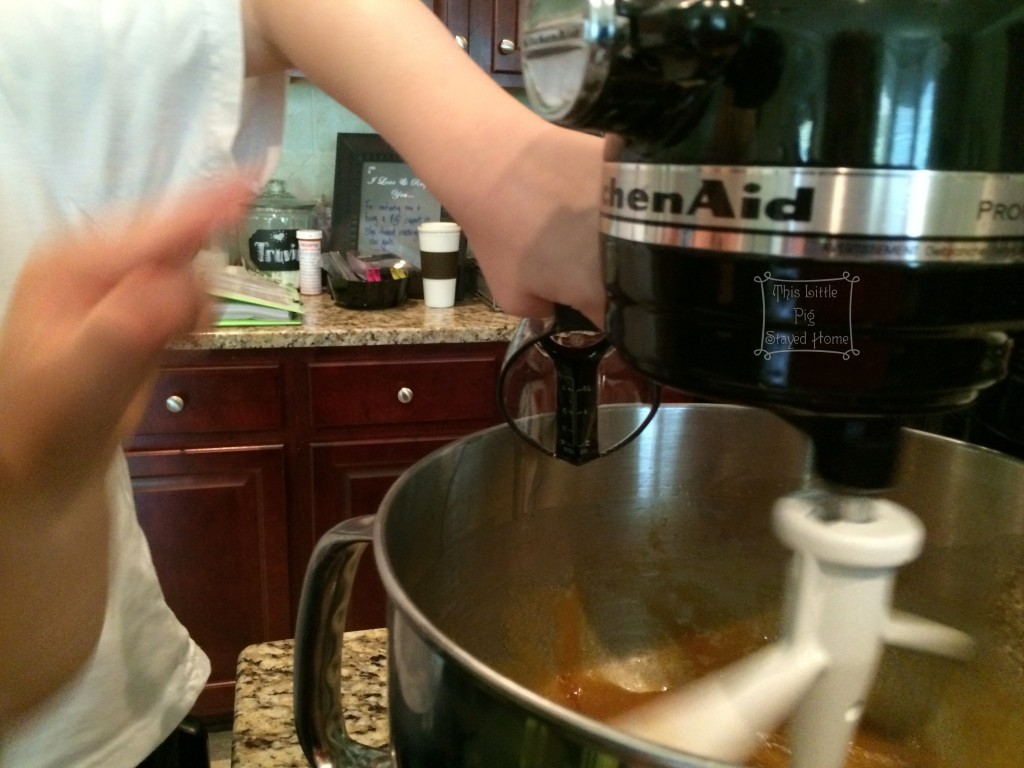 4.  At this point I scrape down the bowl, add vanilla and almond extract and mix it again, just to be sure everything is well blended.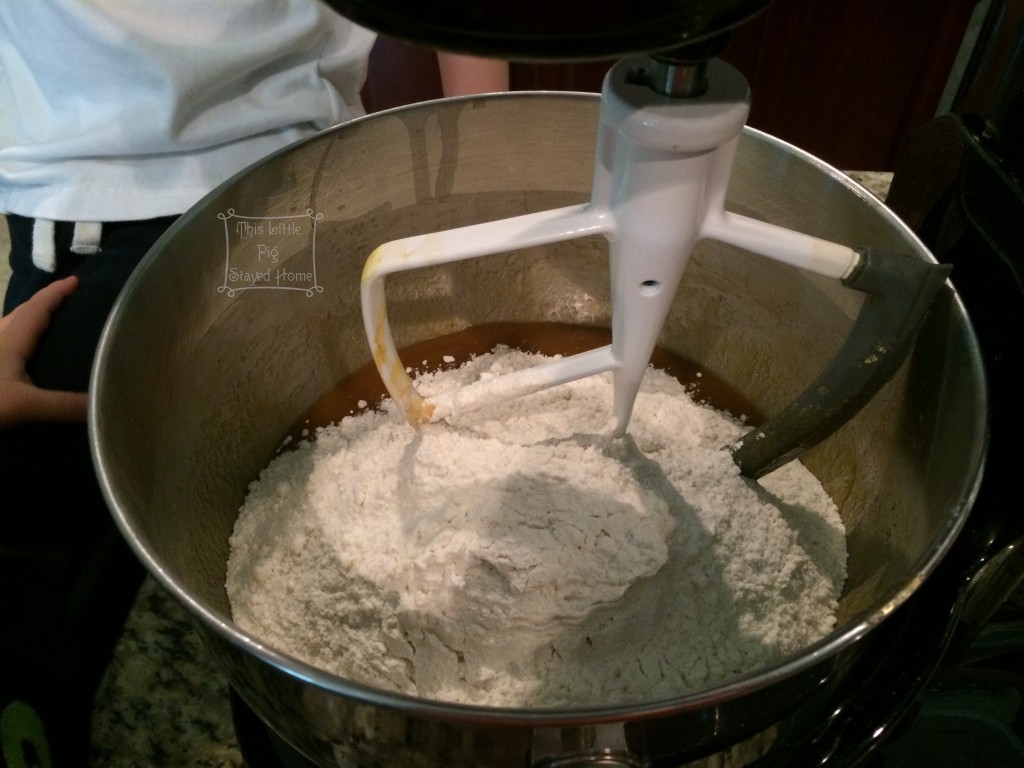 5.  Now I add the salt, flour and baking soda.  When I measure them out, I sift them all together.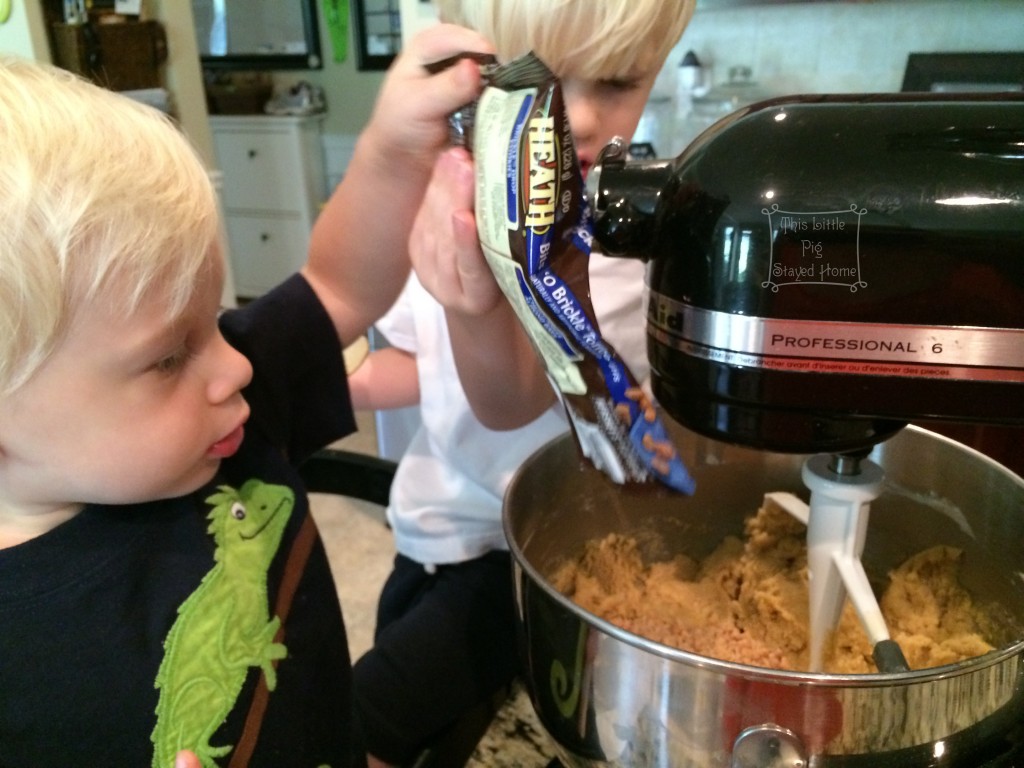 (Toffee bits are optional, but we love the added flavor and crunch!)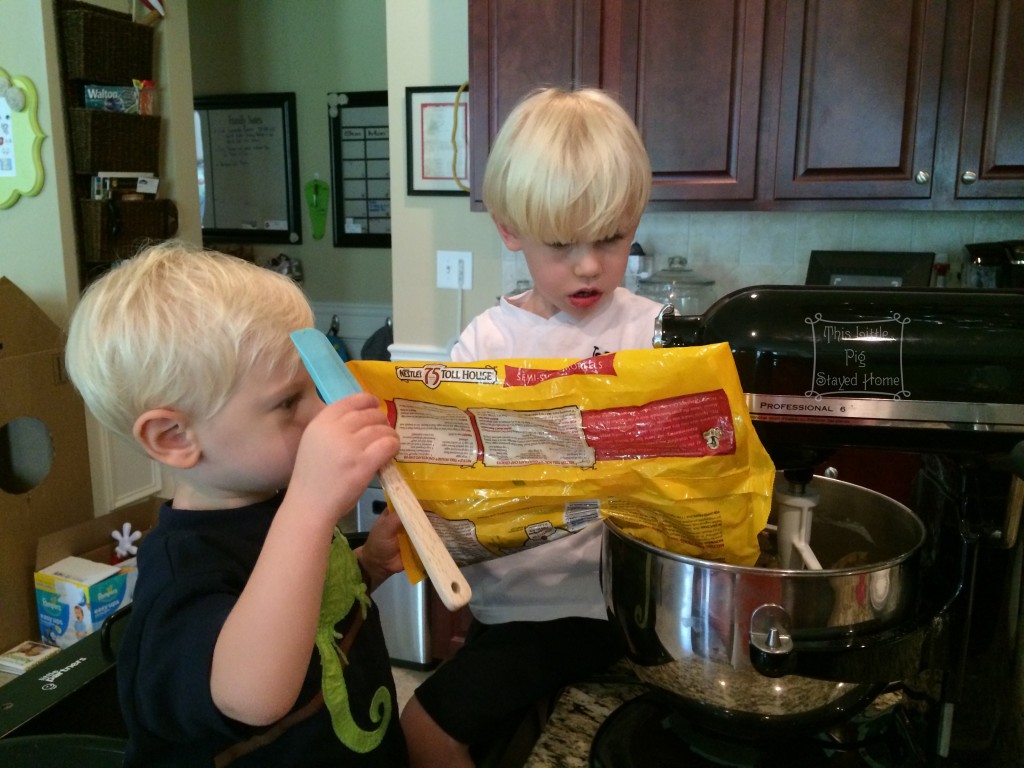 6.  After the flour is incorporated, add chocolate chips, toasted almonds, and toffee bits.  You can mix it by hand if you want, but I use the mixer.  It doesn't bother me if anything gets broken up.  (And it never looks broken up to me.)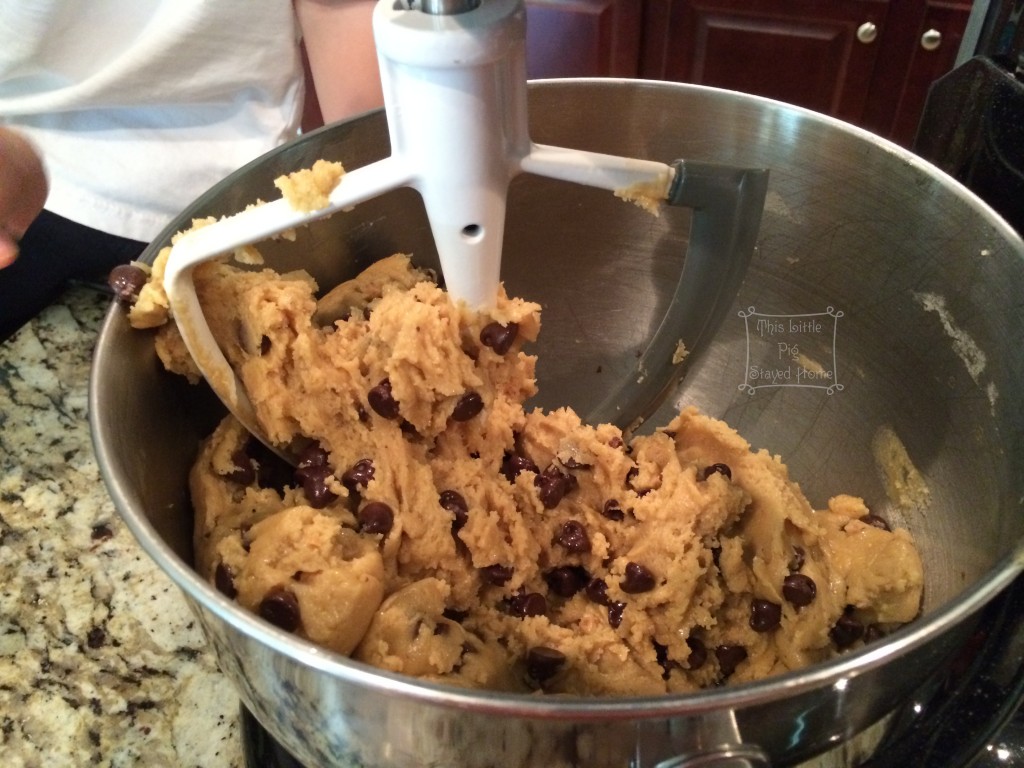 This is what your cookie dough should look like when you are finished.  I don't know about you, but I could be happy with a big spoon and that bowl.  It wouldn't bother me to skip the whole baking process.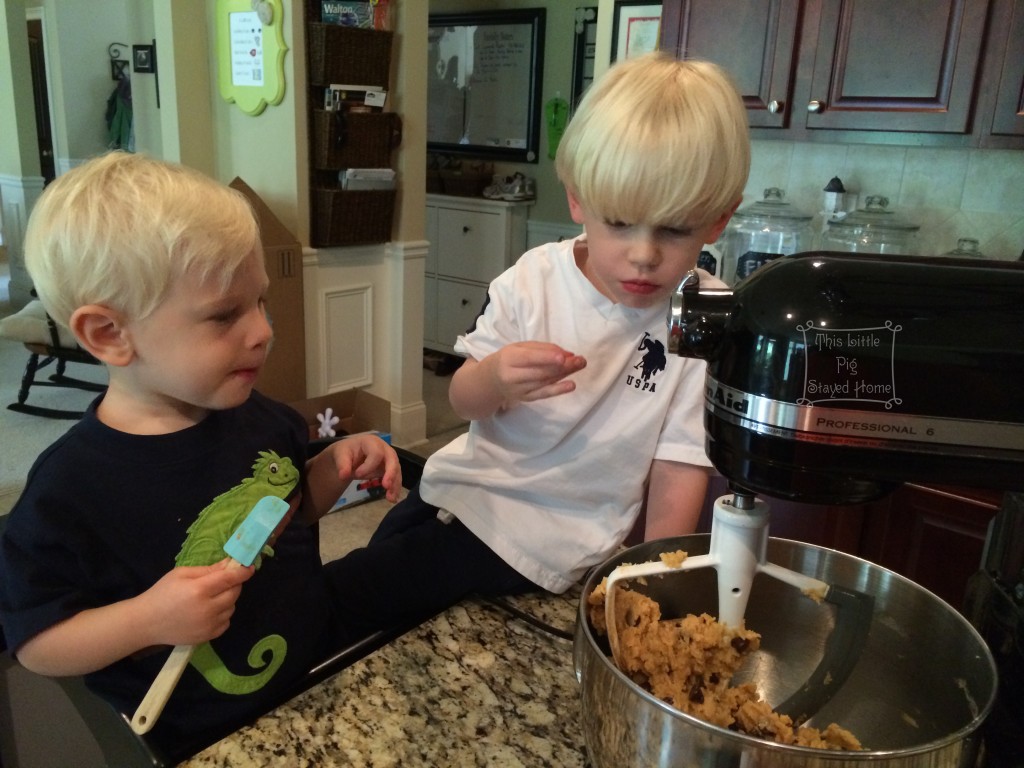 My taste testing team chimes in at this point.  I think they approve!
Here comes the part in the book that I skip.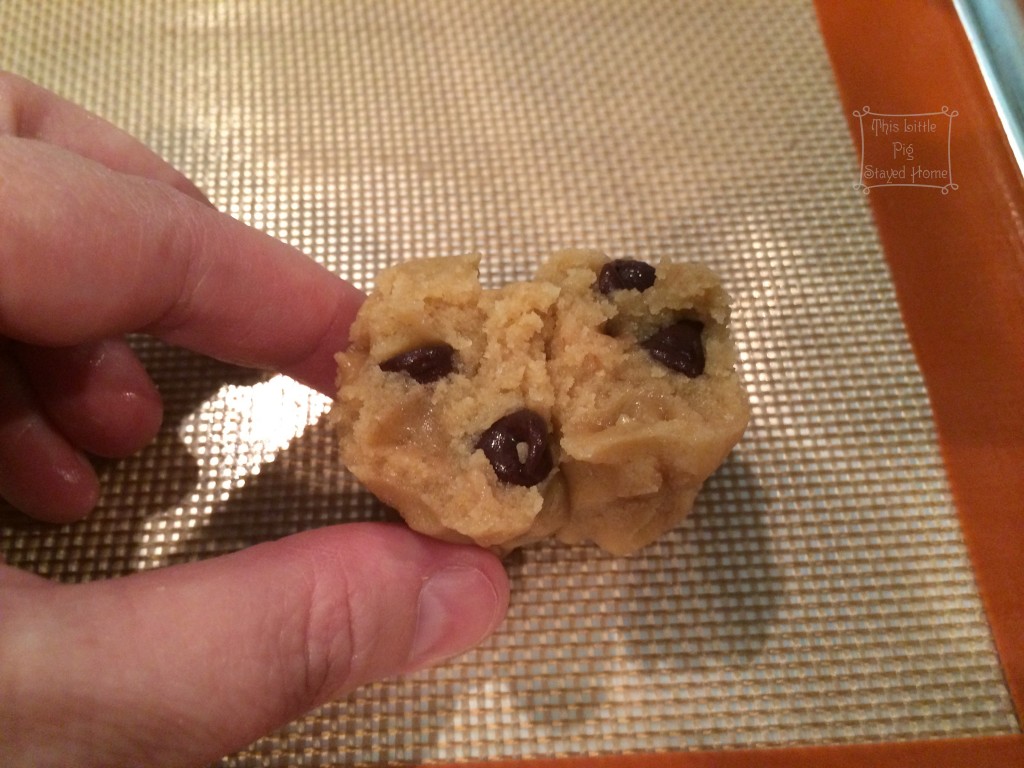 In the book they suggest scooping out your cookie dough, rolling it into a ball, pulling the ball apart into two pieces, turning the broken part of the cookie dough up and smushing it together again.  This creates a jagged edge on the top of the cookie that makes it look more rustic and homemade.  Honestly, I don't have the time, nor can I tell that much difference.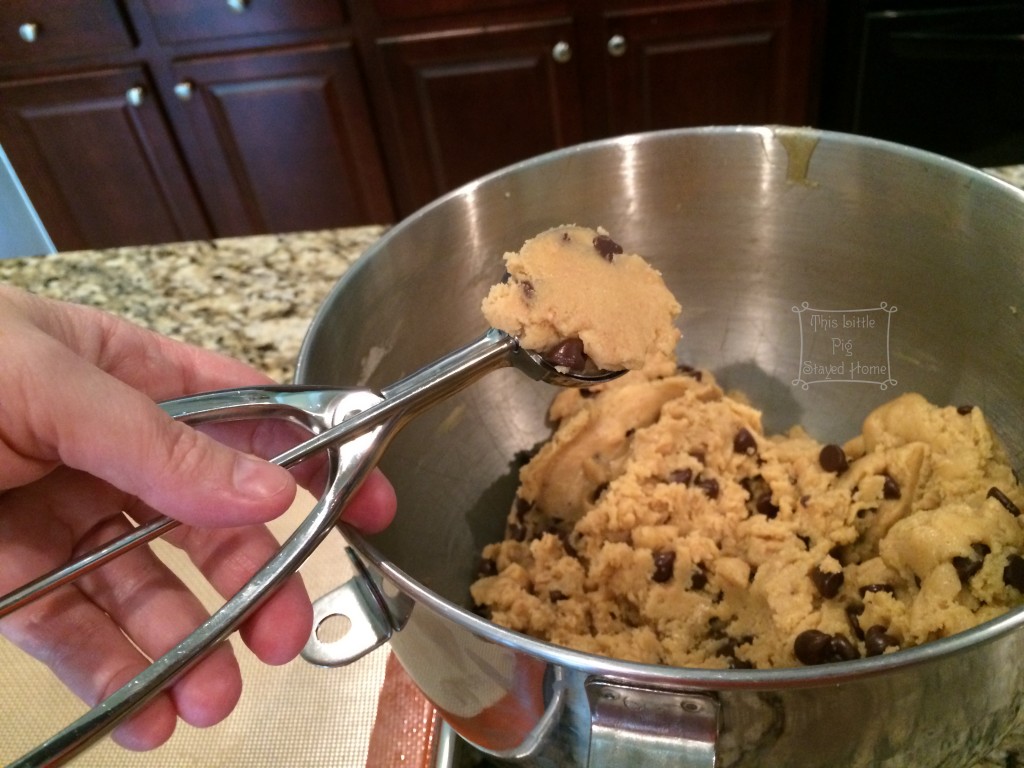 I use a good old tiny ice-cream scoop and scoop them onto my tray.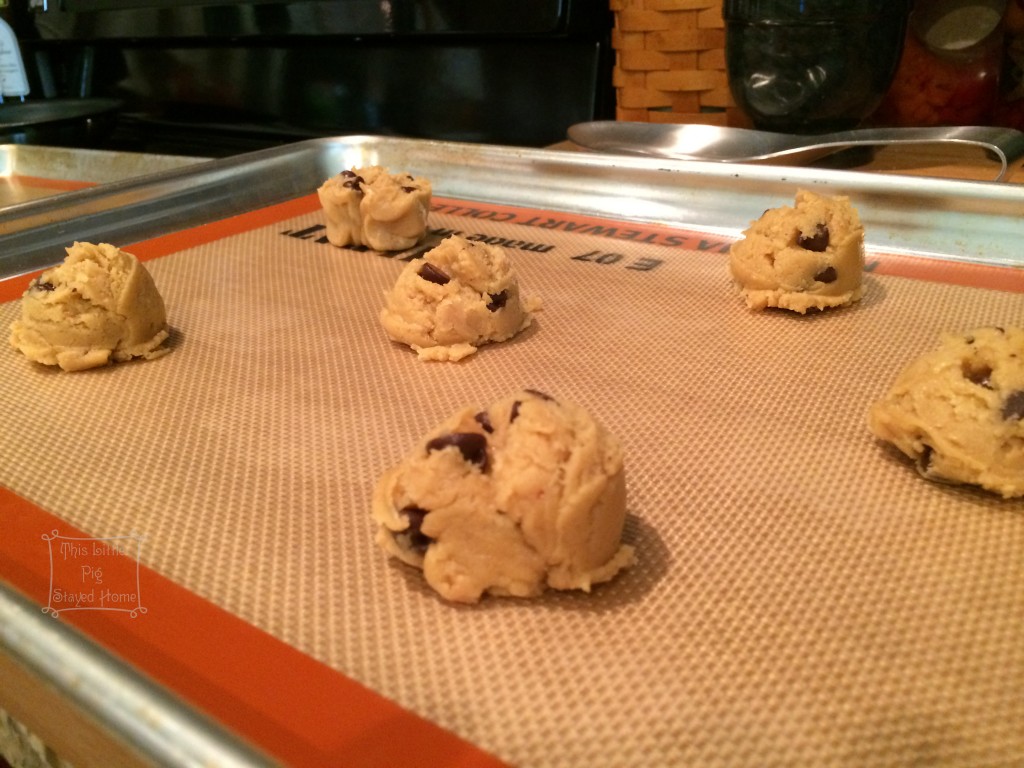 I always make a double batch of these cookies.  I space 8-12 cookies out onto one tray to bake immediately.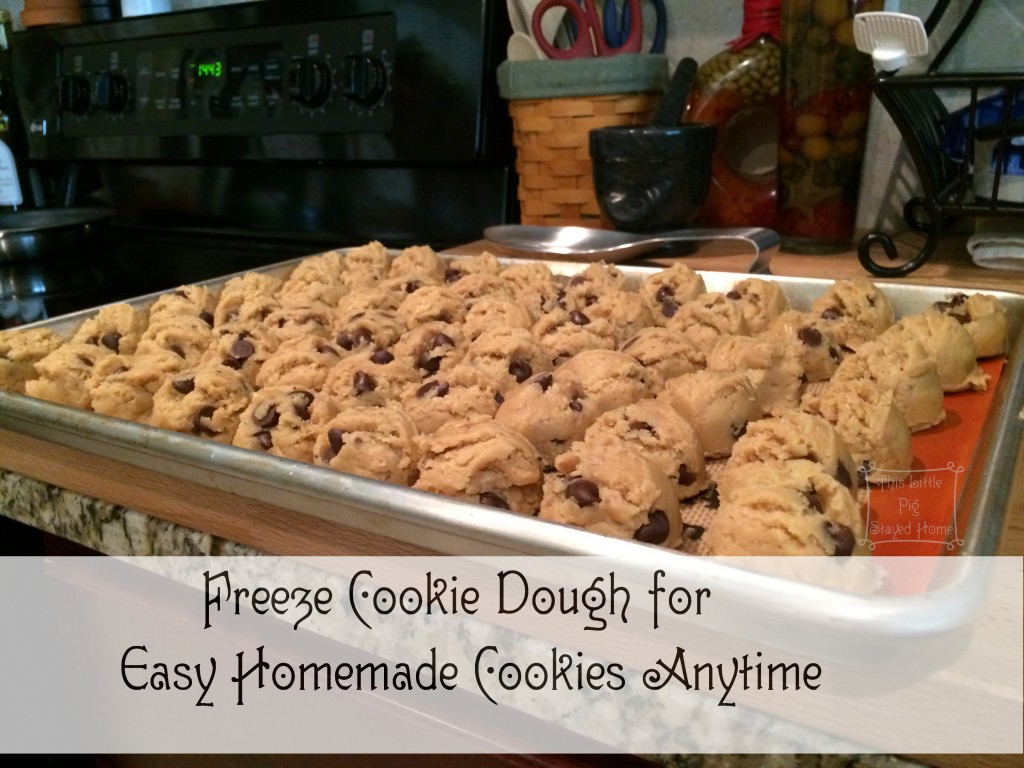 The rest of the dough gets scooped onto a tray and put into the freezer.  After it is frozen, I put the cookie dough into a freezer bag so that we can have fresh baked cookies any time.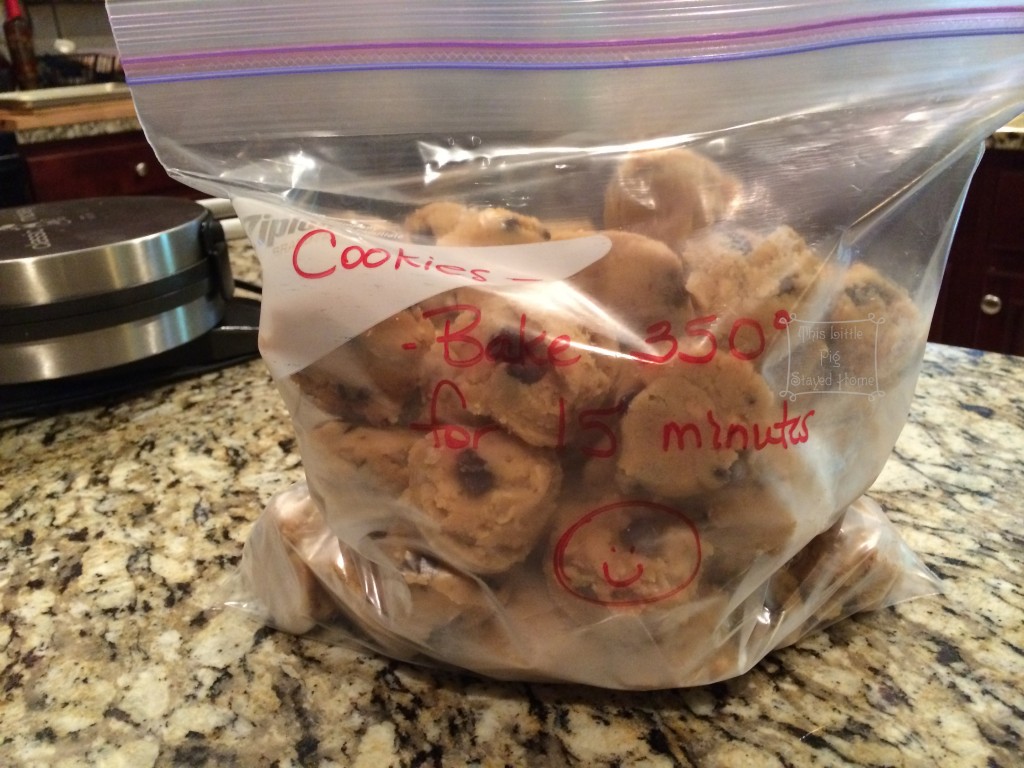 To bake the cookies:
1.  Pre-heat oven to 350º F.
2.  Space cookies out, 2 inches apart onto a baking sheet lined with parchment paper, or a Silpat.
3.  Bake cookies for 15-17 minutes.  15 minutes leaves them just slightly golden and more chewy.  17 minutes are for those that like your cookies a little more crispy.
4.  Cool on a cooling rack (if you dare).
5.  Serve to your favorite people with a big glass of cold whole milk.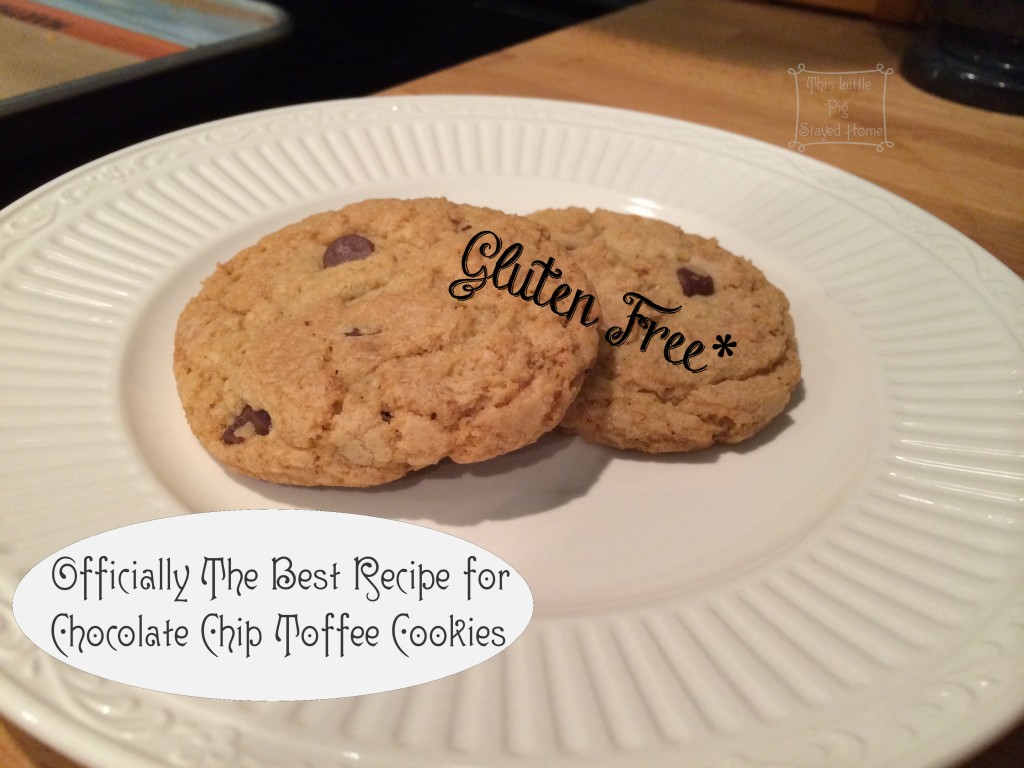 Whole milk you say?  Why whole milk?  Because at this point, there is so much butter and fat in the cookie, if you're going to die of a heart attach, it needs to be worth it!
*Would you believe these can be Gluten Free!  SAY WHAT???  It is true!
I found the best flour called Cup4Cup Gluten Free Flour
.  After using lots of different flours and recipes during our gluten free cooking, this was by far the best!  I've discovered that nothing (and I mean nothing) can replace flour when making yeast breads that require proofing.  You need the gluten to stretch, and nothing else has that but flour.
But for quick breads like biscuits, scones, crackers, and cookies – Cup4Cup Gluten Free Flour  is the best out there!  You don't need to add any other tapioca, rice, xanthum gum, or something or other.  You just trade out regular flour for Cup4Cup Gluten Free Flour.  Done!  My kids never knew the difference.  My hubby never knew the difference!
It is definitely worth the price tag if you are giving up gluten (but not other grains).
(This post does contain affiliate links, however, my opinion of the products are my own. I only include links to products that I have personally used and stand behind.)
Enjoy!
Heather
Linked up on: