I promised I would do a better job blogging for Christmas after dropping the ball during Thanksgiving.  That promise was before the big ol' nasty F-L-U hit our house.  Bad stuff!  Piggy One was at Children's Urgent Care for 6 hours with a 105.6 temp. and I thought we would have to admit him if it didn't come down.  I also thought I was going to have to bail my husband out of jail by the time he finally got our child some help.  Looooong story there with an ending that goes like this… "www.teladoc.com.  And they lived happily ever after!  The End!"
So here it is, 7 days until Christmas, and round one of holiday company just left our house.  My brother and his wife flew in from Dubai, and of course I had to cook all the good southern foods he's missed.  We have just enough time to get ready for round two.  A total of 12 people are due to arrive in 4 days!  We have sheets to wash and put back on beds, floors to mop, furniture to dust, and 2 dump-trucks of crap to pick up.  No Christmas baking is finished, we didn't get to go to school Christmas parties or programs, and shopping for gifts or putting together teacher presents was out of the question with sick kids. Online shopping to finish up the kid's Christmas is my only hope at this point!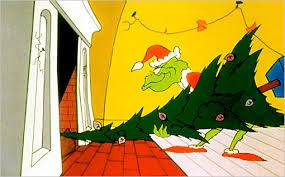 I feel like putting on a green furry suit and taking down the tree with all the ornaments in one big swift umbrella move, like the Grinch!
But…Christmas really IS the MOST Wonderful Time of the Year!  I believe it!  I think with large batches of Tamiflu-spiked-eggnog, barrels of wassail, and a round of Jingle Bells, we can actually make it through the holidays.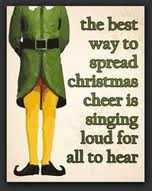 After all, "The best way to spread Christmas cheer, is by singing loud for all to hear!"
Here is where I could promise to post all about the Pinterest-worthy Christmas goodies I have planned to bake for our company from Australia.  Truth is, I will be lucky to get them done, much less pictures taken and posted.  Just imagine me in a little 1950's knee length dress with crinoline,  a holiday apron over the front, and cute little kitten heels that help me to scurry about the kitchen taking one batch of cookies out of the oven, while another whizzes away in the mixer.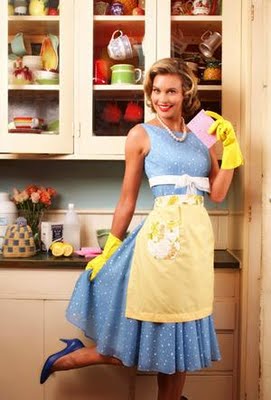 Whatever you do, don't picture me in sweats, covered in crusty snot from the waist down from my two-year-old that uses me as a kleenex.  Don't even think about me with 2-day-old hair pulled up in a ponytail, forgoing a shower for another batch of sugar cookies.  And for the love of all that's holy, don't imagine me with flour all over my front, enjoying dinner that consists of a glass of wine in one hand and a cookie dough covered beater blade in another.  I may be that woman for the next few days – just don't put that picture here.  It's not my best side.  🙂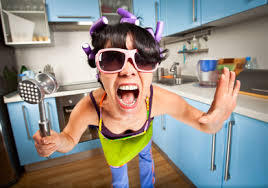 So, while I could promise to post cute recipes and "how to's", I won't.  Because it just won't get done.  What I can do is remind you of my organizing tools available on the site.  This week is all about trying to make life easy.  A few weeks ago I was almost out of ink for my printer and I needed to do some meal planning before company started arriving. I printed up a barely visible copy of my 2-week menu planner but knew it wouldn't last through the company.  Also, because I can never find a sharp pencil in the house, I knew I would need a few extra "mess-up"copies before I was happy with my menu planning.   This was not possible with my very low ink supply.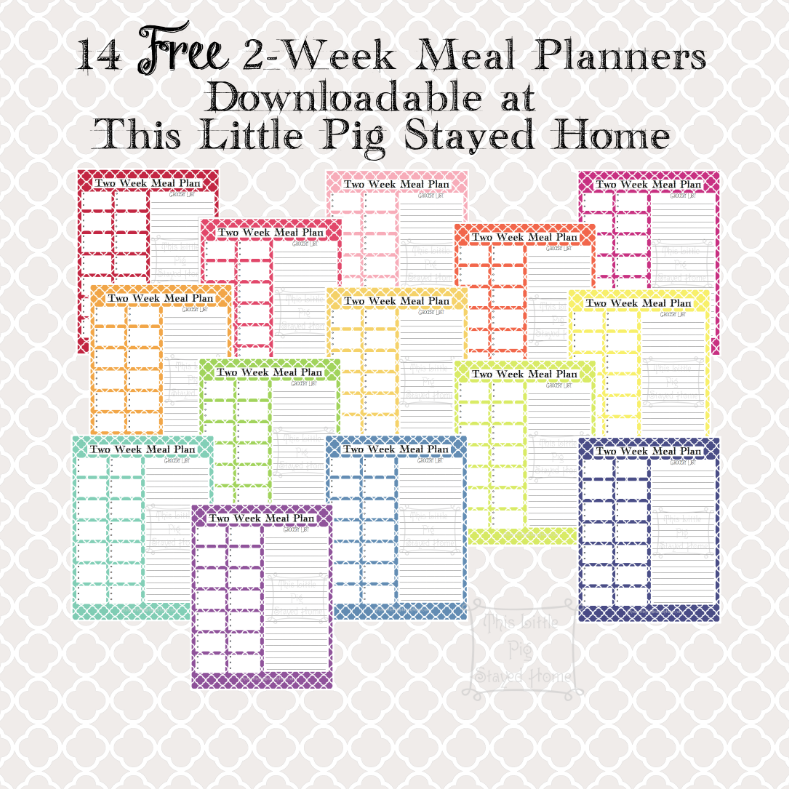 What I did do was break out my laminating machine! (Affiliate link.)  TA-DAAA!  I know, right?  I knew that with a laminated copy I could erase again and again without re-printing.  Genius!!!  I usually end up with a copy that is a true mess!  It gets wadded up in my purse for my trips to the grocery store, and then I try to hang it on the fridge so that the Hubs knows what we're eating.  By this time it has been creased 4-5 times, scribbled on, marked through, etc.  I feel like a laminated copy will be my new best friend.  I plan to use my grocery store app. on my phone to help me shop instead of taking a wadded up list to the store.
I will let you know how it works.  For now, it makes me breath a little easier.  That one tiny piece of laminated paper hanging on my 'fridge does wonders…  That, and a very tall glass of Moscato.
Cheers!
Heather