I know that many of my teacher friends are busy trying to get their classrooms ready for those kiddies, and unless the school provides their lesson planner, they are searching for the perfect one!
I've worked hard to get this ready for my own planning, but also so that teachers and homeschool parents will have a planner to use.
This first planner is a very traditional "apple" style planner. Close to 10 years ago, I fell in love with the graphics at Graphic Garden.  I purchased the clipart CD and have been using it for years.  All of these graphics came from that CD.  If you enjoy cuter than cute graphics, go check her out!
I tried to think of all the things I would need in a planner for home.  As a teacher, you would want to supplement a few things like classroom lists, schedule, etc.  You would also need to eliminate some of the pages or use them for home.
In this planner you will find the following: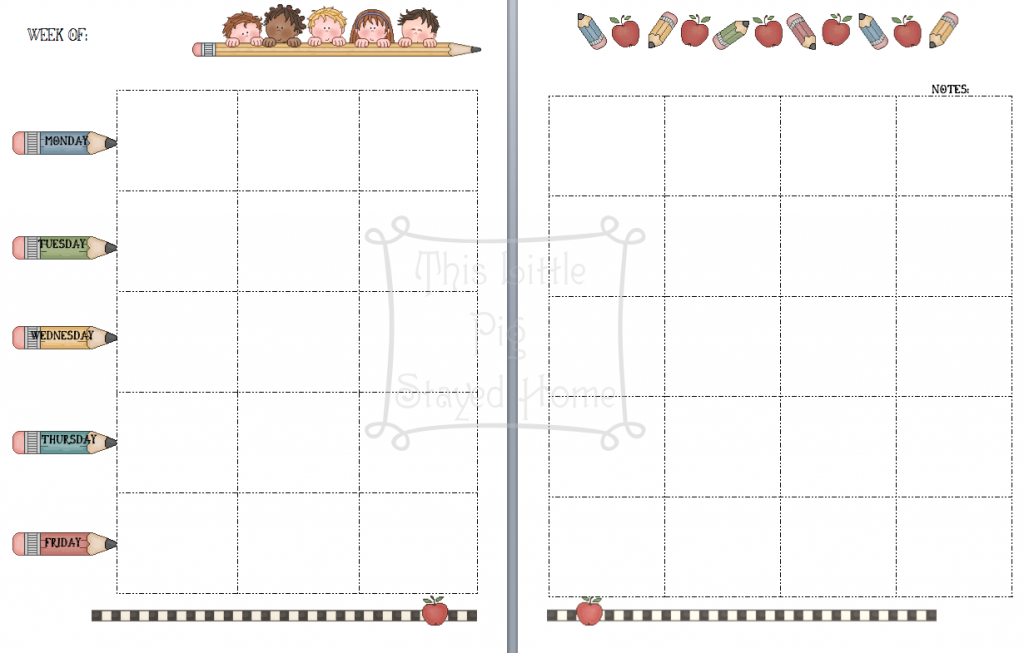 a traditional 2 page lesson planner,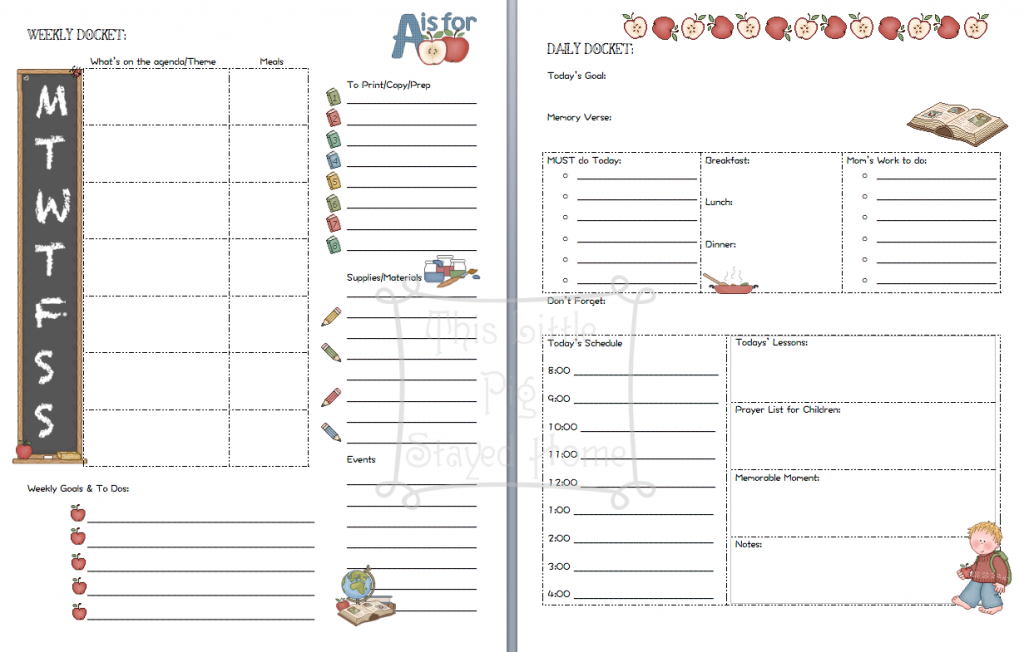 a weekly and daily planner,
a Year at a glance spread,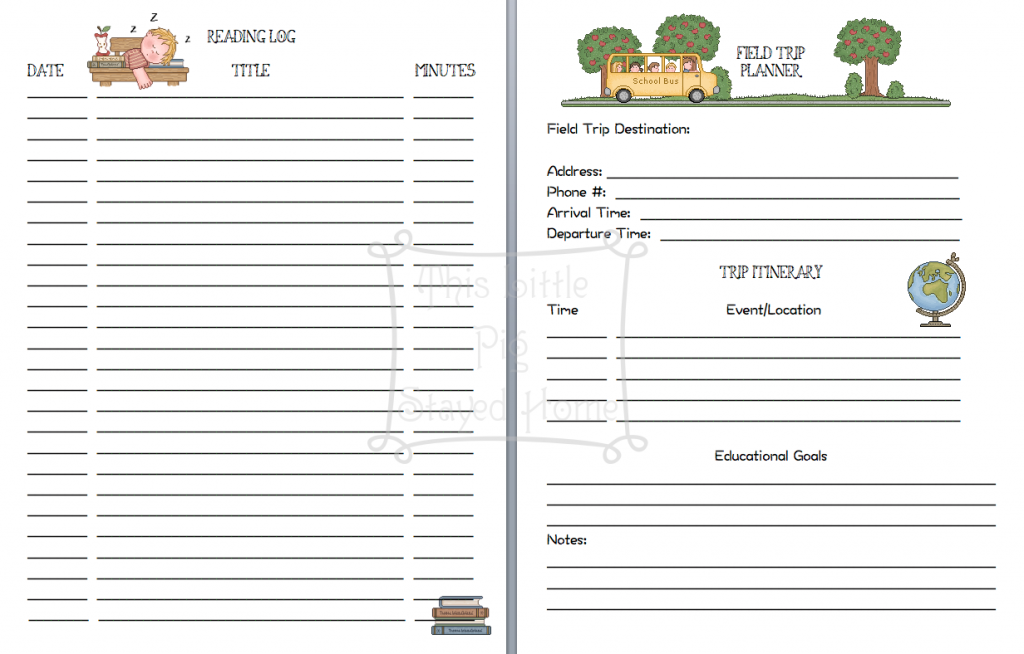 a reading log, as well, as a field trip planner,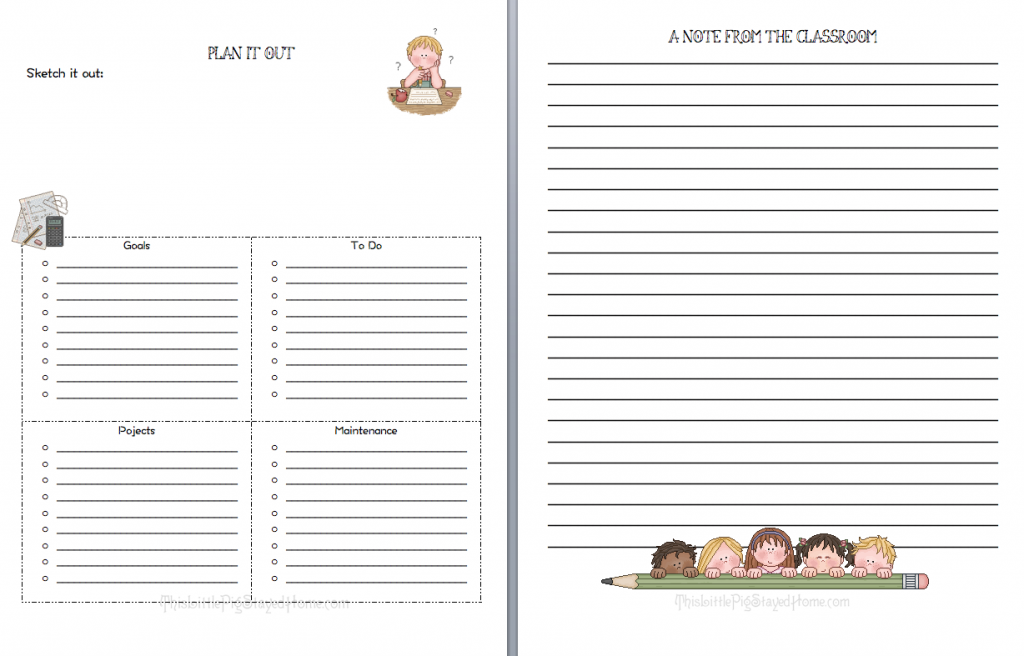 a project planner, notes from the teacher,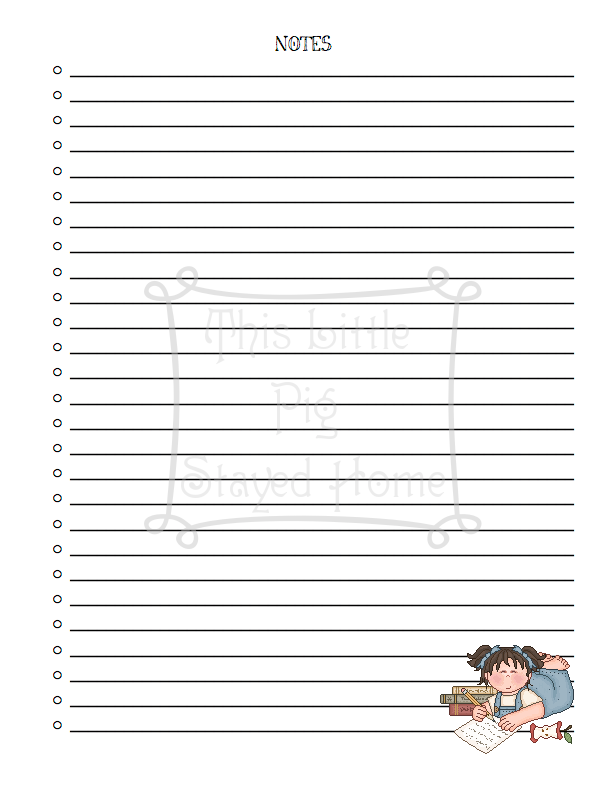 and a page for your own notes.
I've included all of the pages in a PDF that you can download below.
As I'll always tell you, I believe in giving back and helping others.  My creations will always be free for you to download and use.  All that I ask is that you give credit to www.ThisLittlePigStayedHome.com and send others to our website.  We do plan on having a few ads, and by sharing our site, it will help a stay-at-home Mom be able to stay at home longer to homeschool my boys.
I will also always give credit to the sites that inspire me.  For this lesson planner, I pulled from several different sources.  I got some of my ideas from The Polka Dot Posie.   She's got some great planners for students and teachers.  I also pulled from ideas I found at Living Well Spending Less.  Her planner was full of wonderful ideas for the home school mom.  The teacher in me was crying out for a little bit more traditional planning, so I mixed a little of these two, along with my own ideas, and came up with what you have!
If you would like to see something else included, or have any ideas for me, please let me know.  I am always open for suggestions.
I am working on another planner, much like this one, but more contemporary.  It will have a "feel" more like the calendar I posted a few days ago.  Think chevron, dots, stripes!