We just got back from a trip to the beach.  It was a much needed Fall break, and who doesn't smile when watching the tide come in?  While getting ready to go, I had a million little packing notes everywhere around the house.  I realized I should make one main packing list, and then I could also share with you guys.
This past week, we jumped right back into the swing of things with our Pre-school Fall Festival, and then Halloween after an amazing Fall Break at the beach.  I love this time of year.  Things seem to speed up, get busy and hectic, but there's always something fun to do.  Football, school activities, getting ready for the countless holidays that seem to get closer and closer together the older I get.
Because this post is simple and sweet, I have to throw in pictures of the Piggies at the beach, during Fall Festival, and in their adorable Halloween outfits.  If you want to, feel free to skip on down to the bottom for the meat of the post – but come on – those faces are just too adorable to pass up!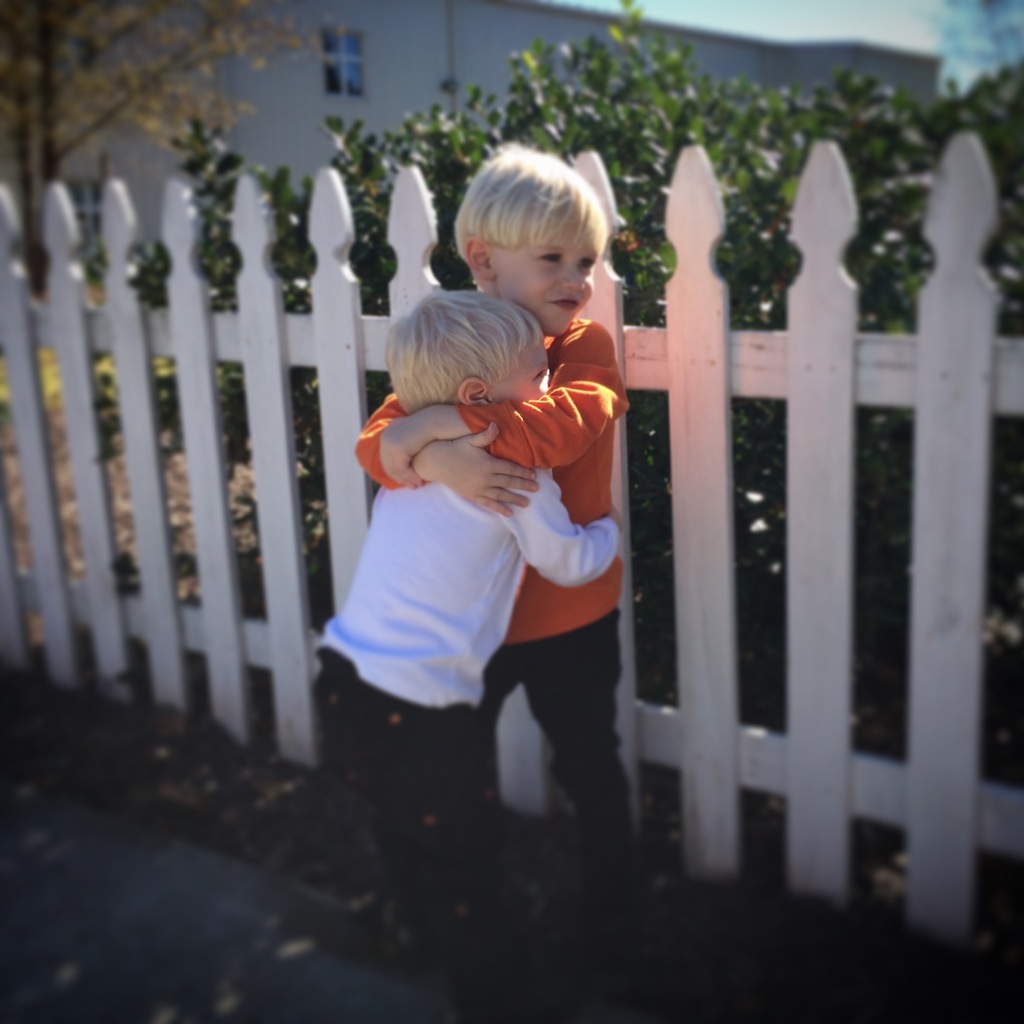 Does it get any sweeter?  The boys enjoyed spending time at school together at their Fall Festival.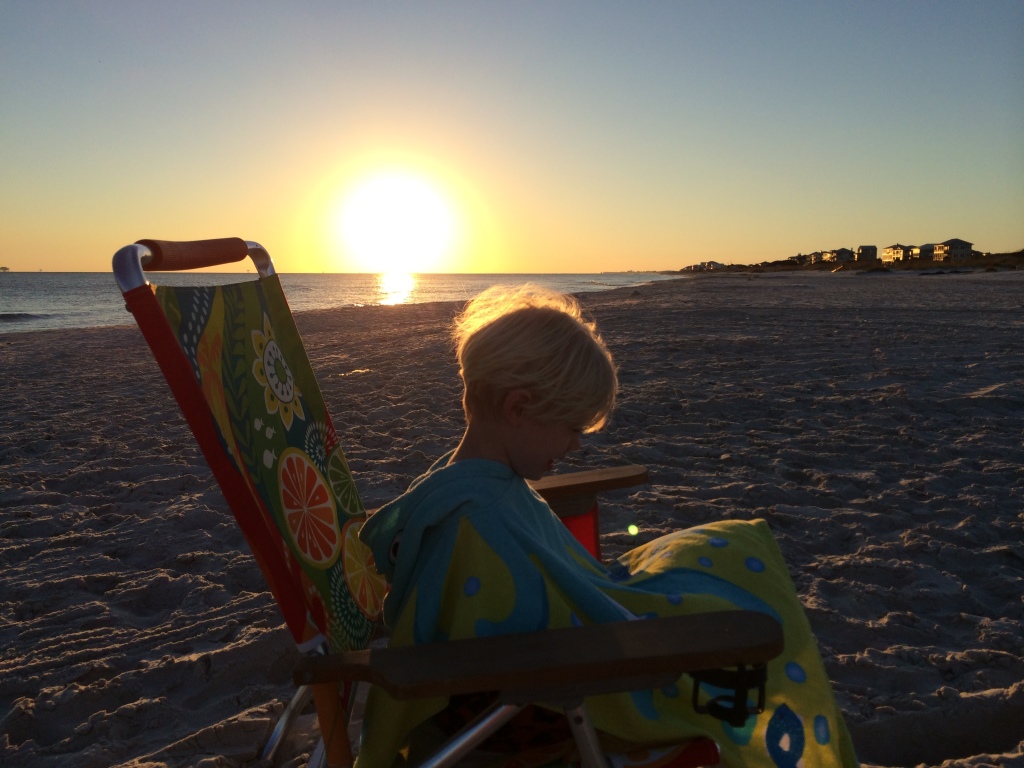 Look at that view! The sunset isn't bad either.  😉  I've decided that the beach early October is the best time to go!  We try to go during off-season when the beach house isn't rented.  We've found this time of the year to be our favorite!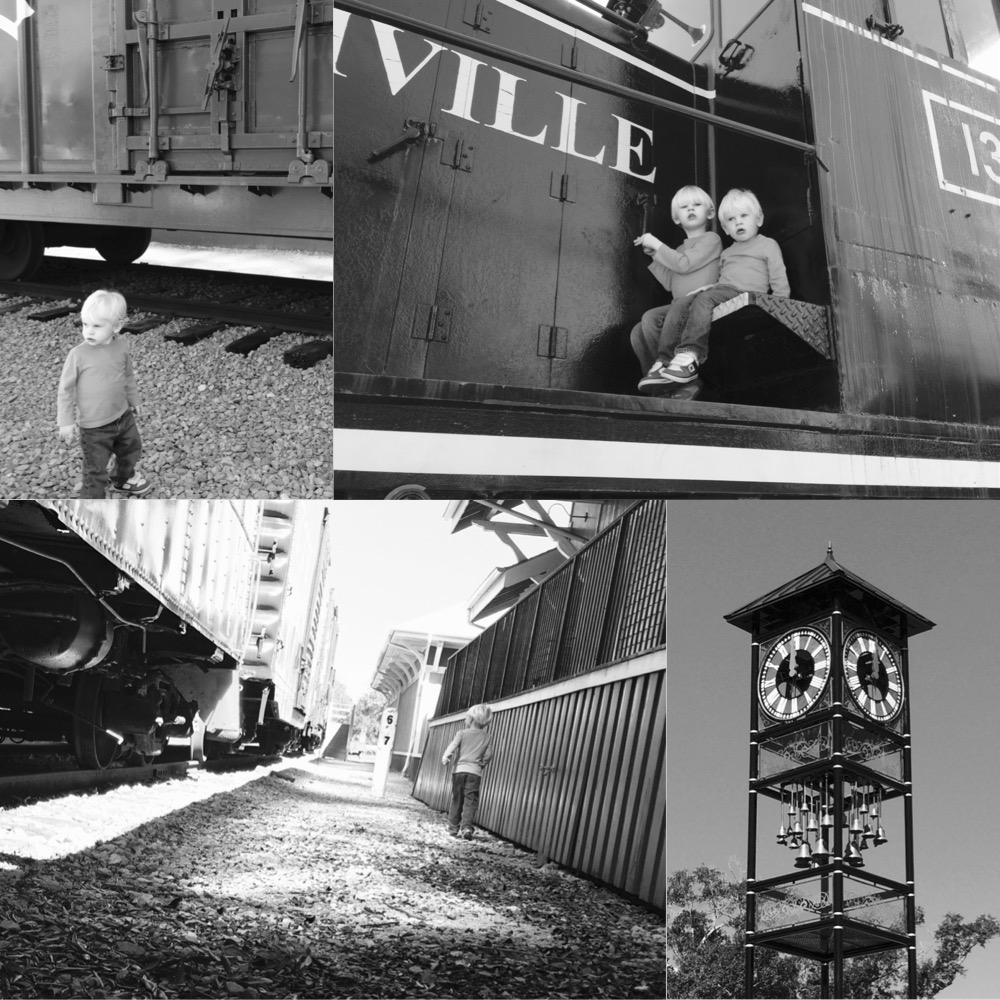 We found a train museum near the beach house, and with two boys obsessed with trains, we had to go!  I love how these pictures turned out!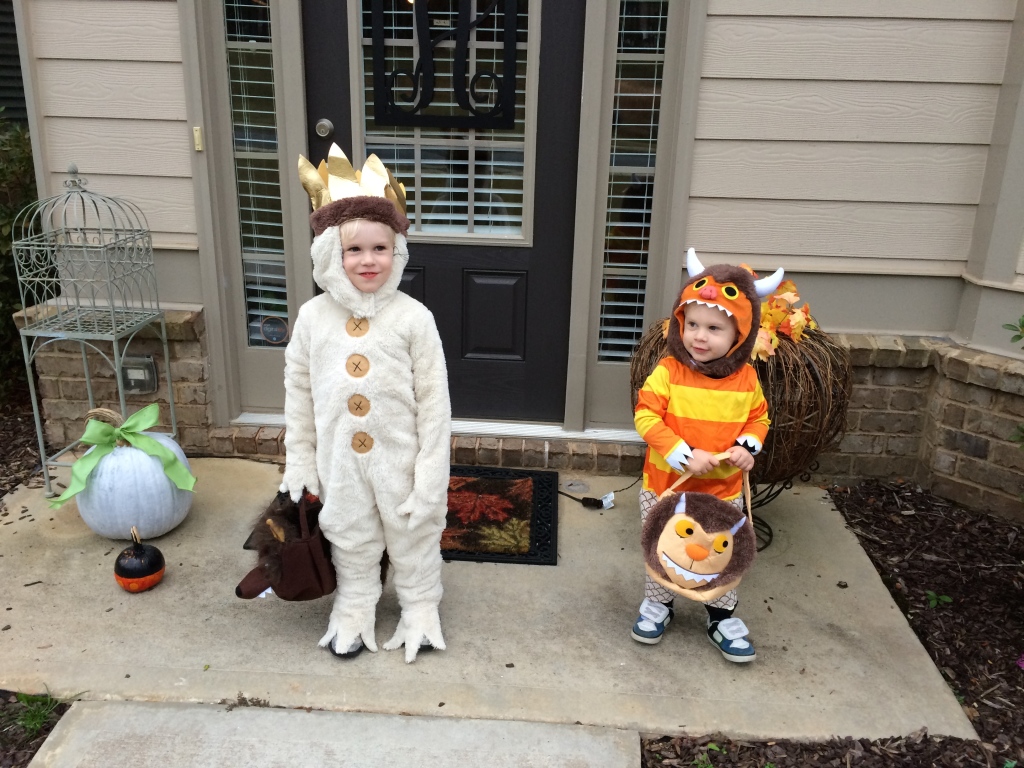 My little Wild Things!  I absolutely loved this Max costume.  I got it from Pottery Barn a few years ago, along with the two treat pails.  I struggled with finding a Wild Thing costume that was made as well as Pottery Barn and finally found one on Ebay for Piggy Two. It's an 18month, and he should really be in a 2T, but beggars can't be choosy.   Adorbs!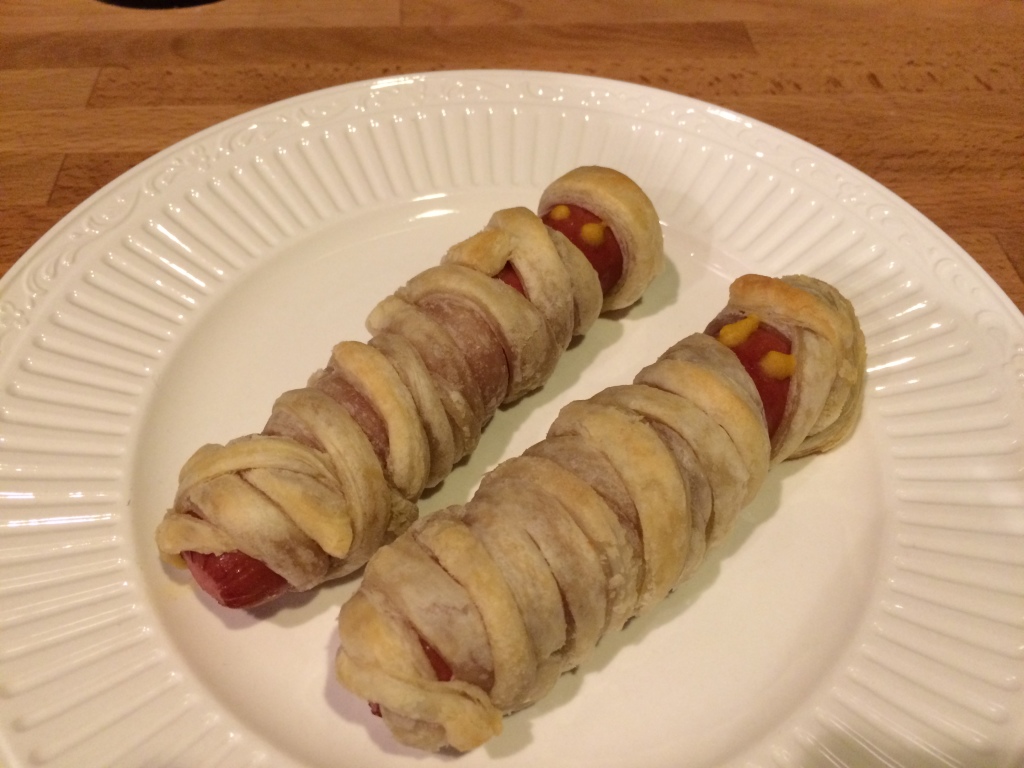 And I had to show you our Halloween night supper.  My boys love hotdogs.  When I saw these cute mummy hotdogs all over Pinterest, I had to make them.  I didn't really read the instructions on how to make them or click to any site hosting them, I just used my cooking common sense and figured out it was some kind of prepared dough cut into thin strips and wrapped around a hotdog.  Here's how I did it:
I used puff pastry because that's what I had, but you could use any dough.  I'm guessing that crescent roll dough would be best.  The puff pastry was very buttery and too flaky in my opinion.
Mummy Hotdogs
Thaw the dough (if needed) and cut it into thin, 1/4 inch or less, strips.
Wrap strips around the hotdog haphazardly, leaving a space at one end for the exposed eyes.
Bake on a baking sheet in a 350º oven for 20 minutes.
Use ketchup or mustard to make eyes.
Without further ado: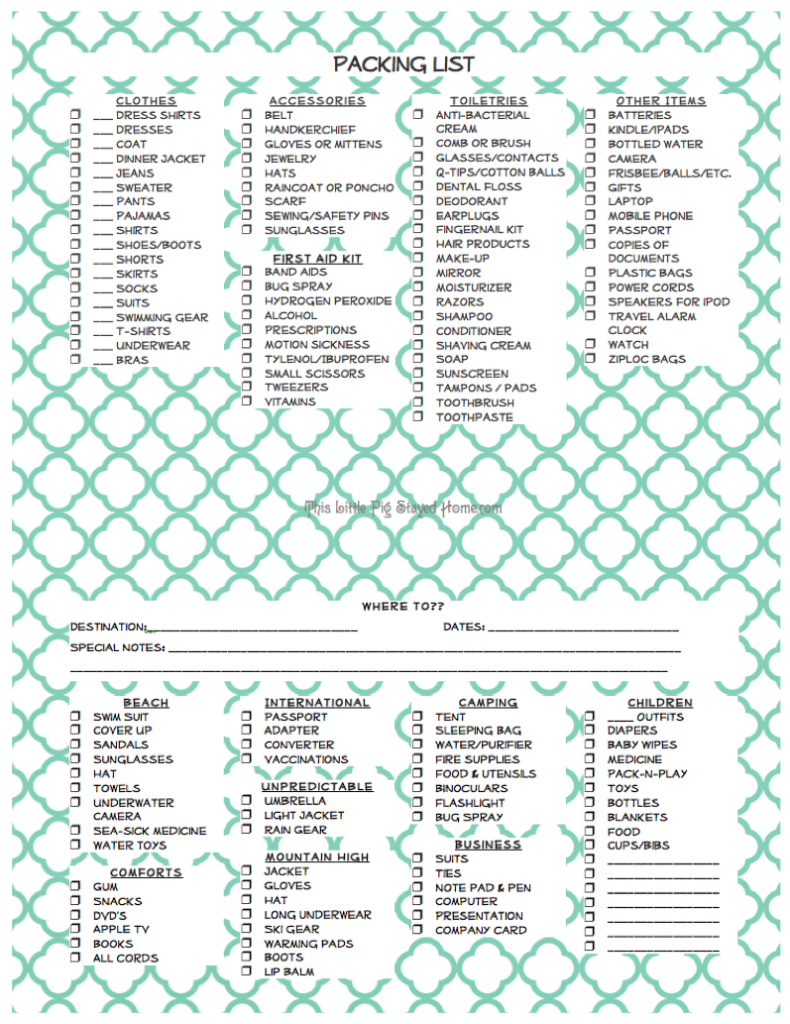 Finally, the packing list that I promised.  That's about all there is to it!  See why I included cute Fall photos?  You can download the pdf here:  Packing List or click on the photo above.
The top half of the sheet is a basic packing list.  The bottom half is for trip specific items.  You, of course, don't need water toys when you're in the mountains.  Mark out what you don't need to take, check off items as you pack them.  The children's list could take up a whole separate sheet, especially if they are an infant.  My husband and I could pack everything we owned into one medium bag, and on Piggy One's first flight, he had more luggage than the two of us combined…times two!!!
I hope your family is off to a great Fall!  Don't forget to set your clocks back tonight!  (When will we stop this crazy clock changing thing?  I loved it when I didn't have children.  It meant an extra hour of sleep.  To parents, it is torture!  Kids don't understand the concept of sleeping in.  They see it as another hour to torture their parents!)
Heather