A few days ago I gave you the new Apple Lesson Planner for Teachers and Homeschool Parents.
As promised, I have a new lesson planner for you.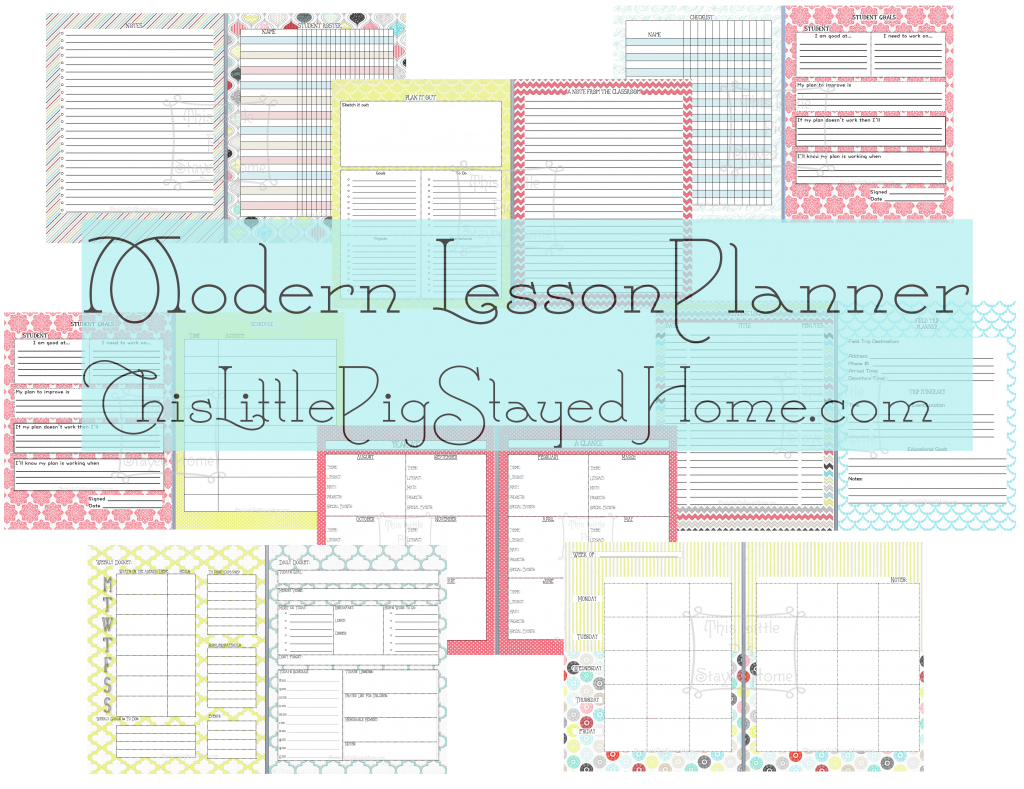 This one is a little more teacher friendly.  I added a few more pages that I used as a teacher.  Let's just take a minute to look at the backgrounds on this one!  AH-MAZE-ING!  Mel Stampz outdid herself on these!
Here it is!  Get ready to swoon!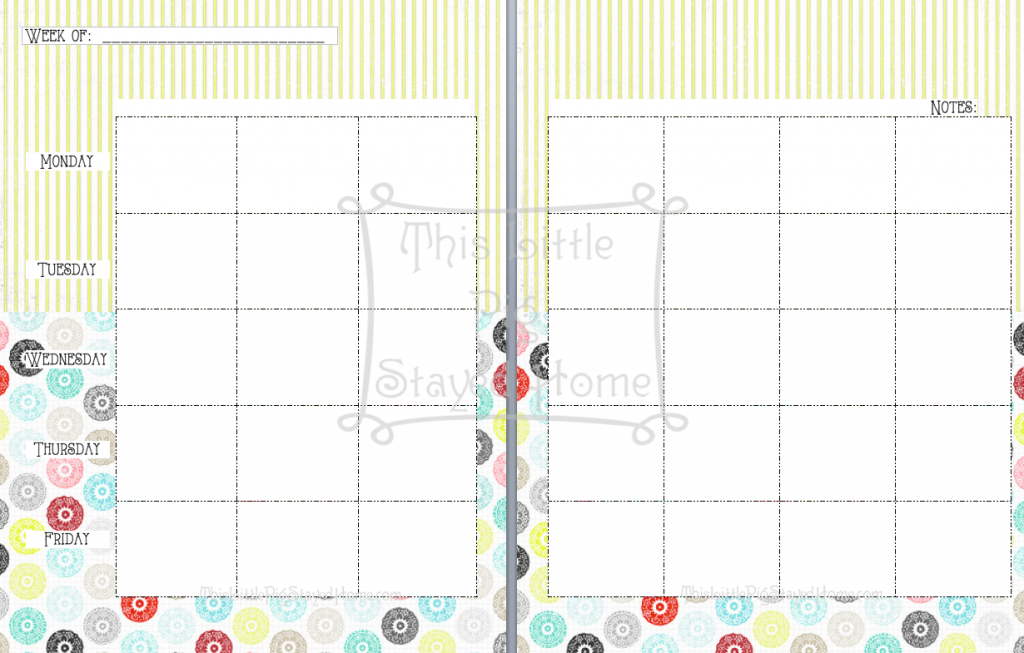 Here's the 2-page spread lesson planner.  It can be used for any age, teacher or homeschool parent.  I seriously LOVE the color scheme!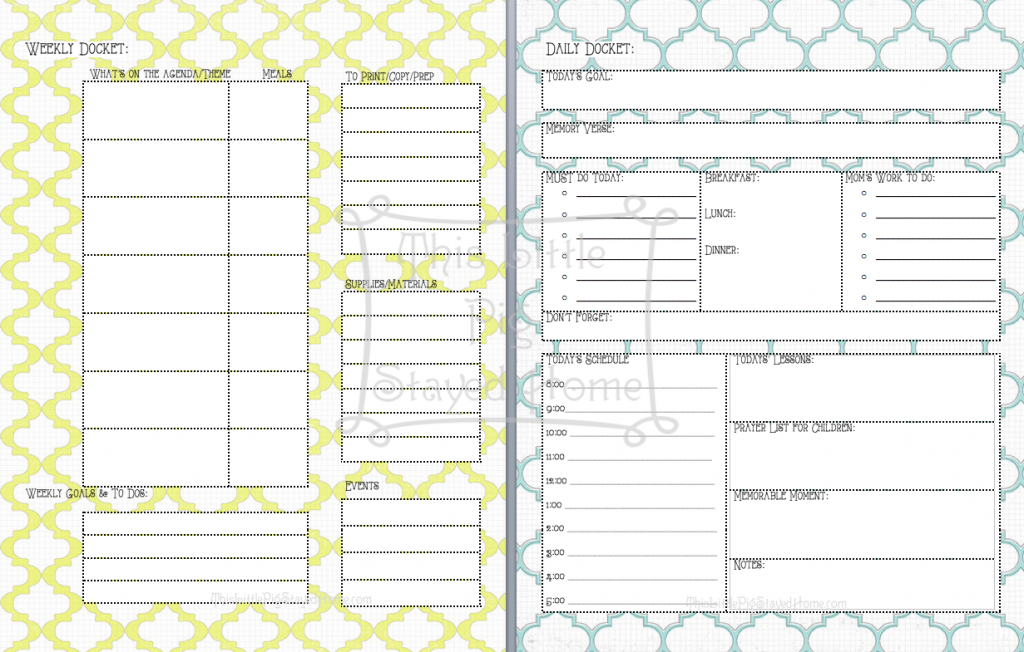 The weekly and daily docket/planner is more ideal for homeschool parents, but can be used by teachers at private schools, or for their own use at home or private use at school.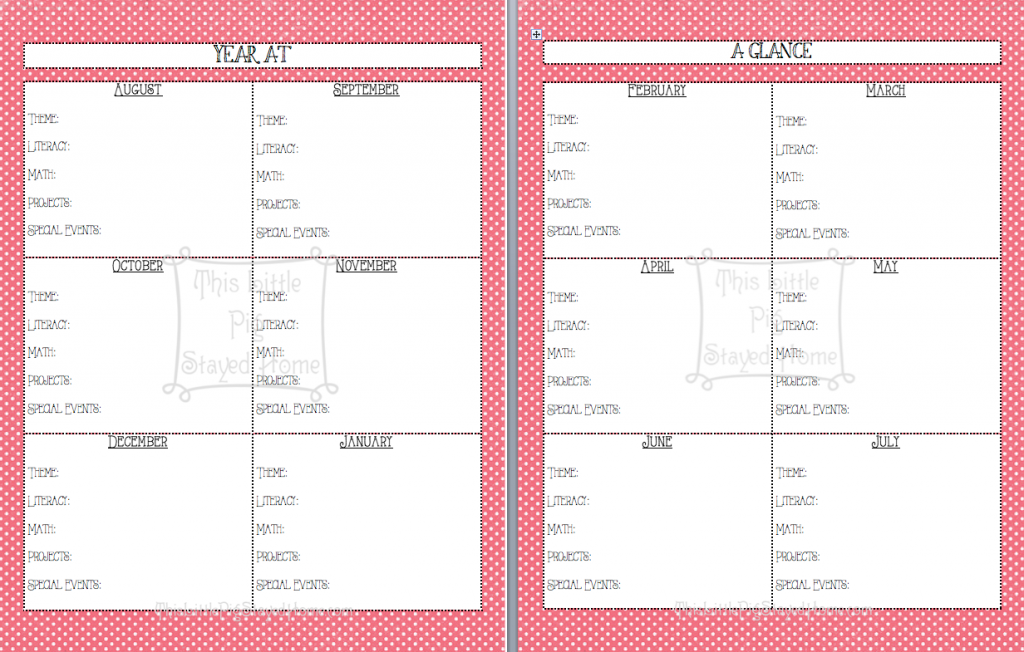 Year at a glance, 2-page spread with themes, ideas for curriculum, and special events.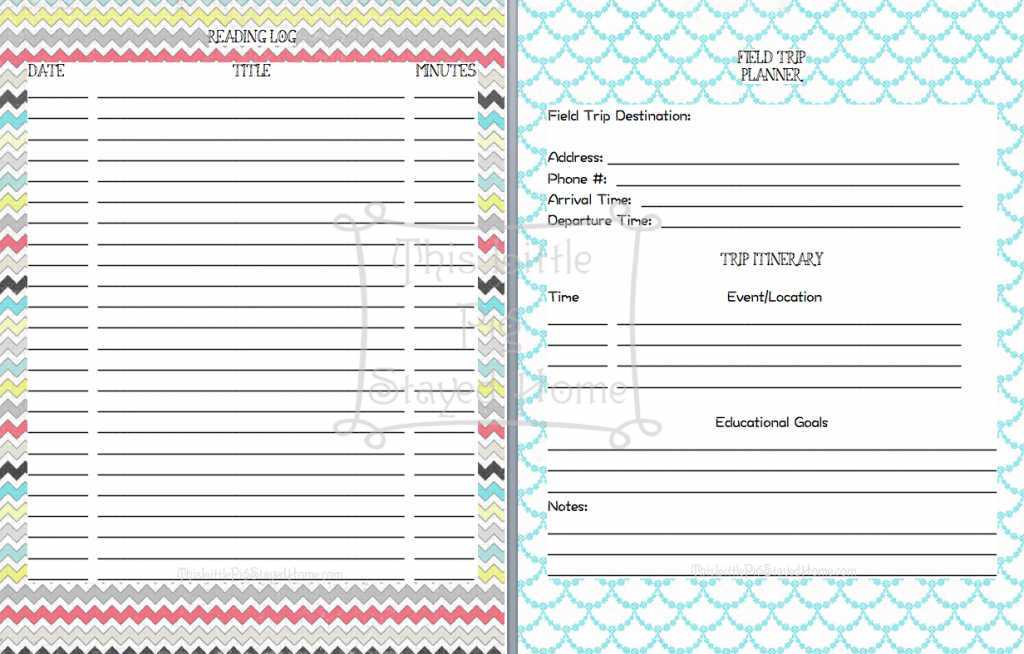 Reading log and field trip planner, ideal for any teacher – whether at home, in private or public schools.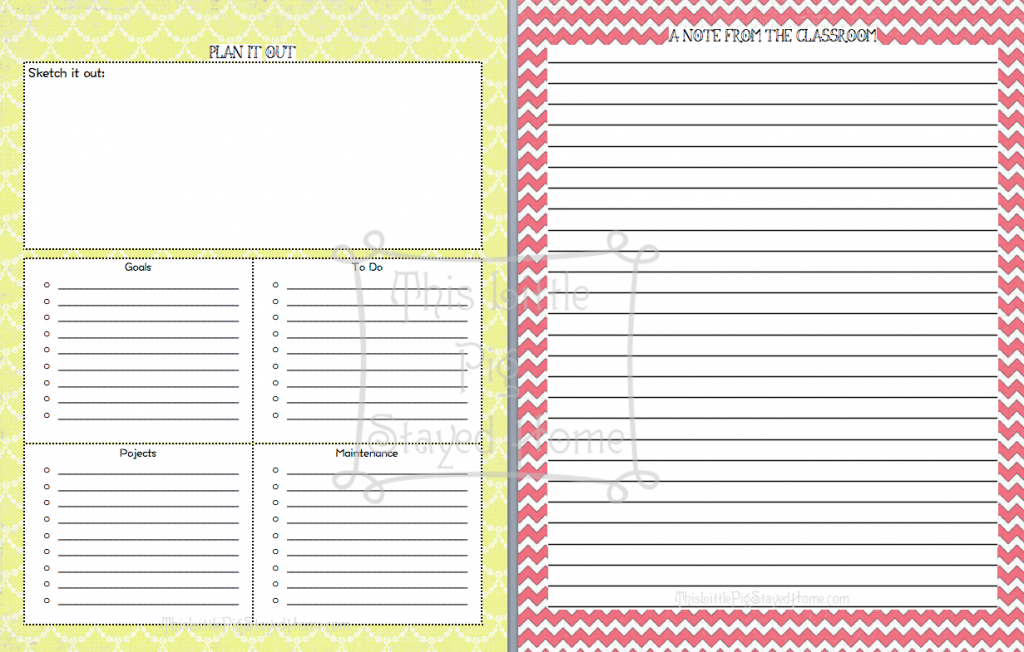 A project planner which can be used by anyone, and notes from the classroom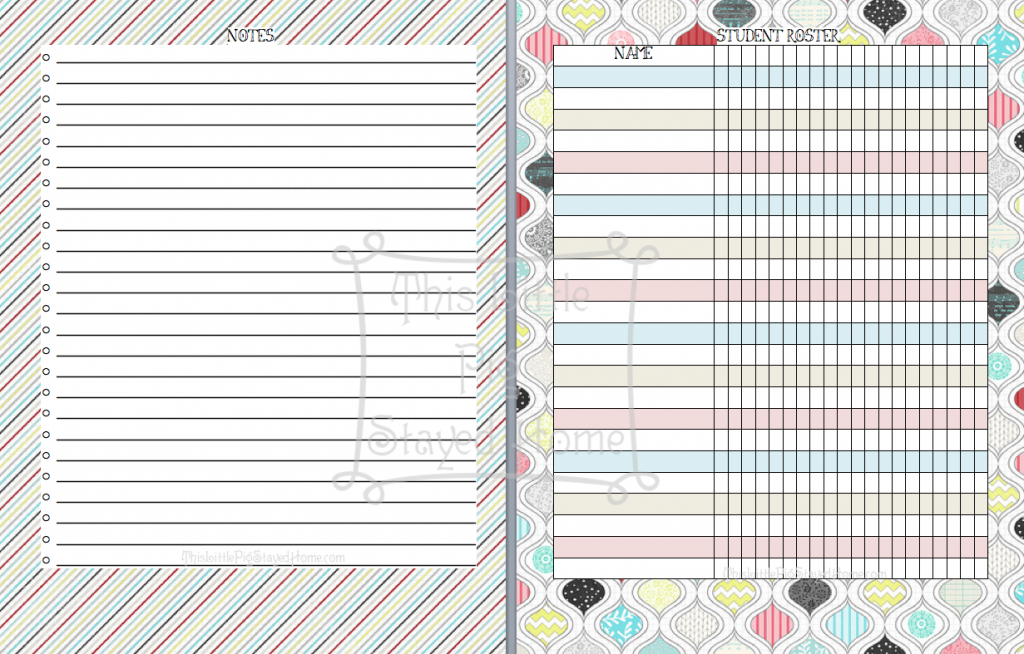 Notes or To Do page, and a student roster page.  This can be used for attendance, grades, checklists, etc.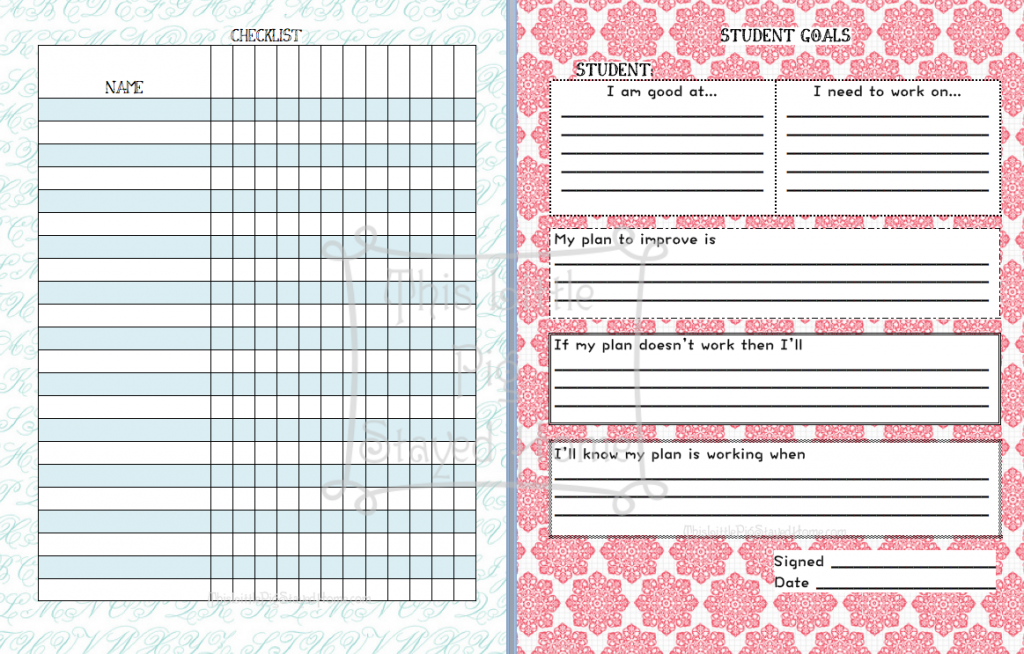 Student checklist to keep up with mastery of skills, or completed projects, and a student goal sheet to be used with older students or filled out by teachers/parents of younger students.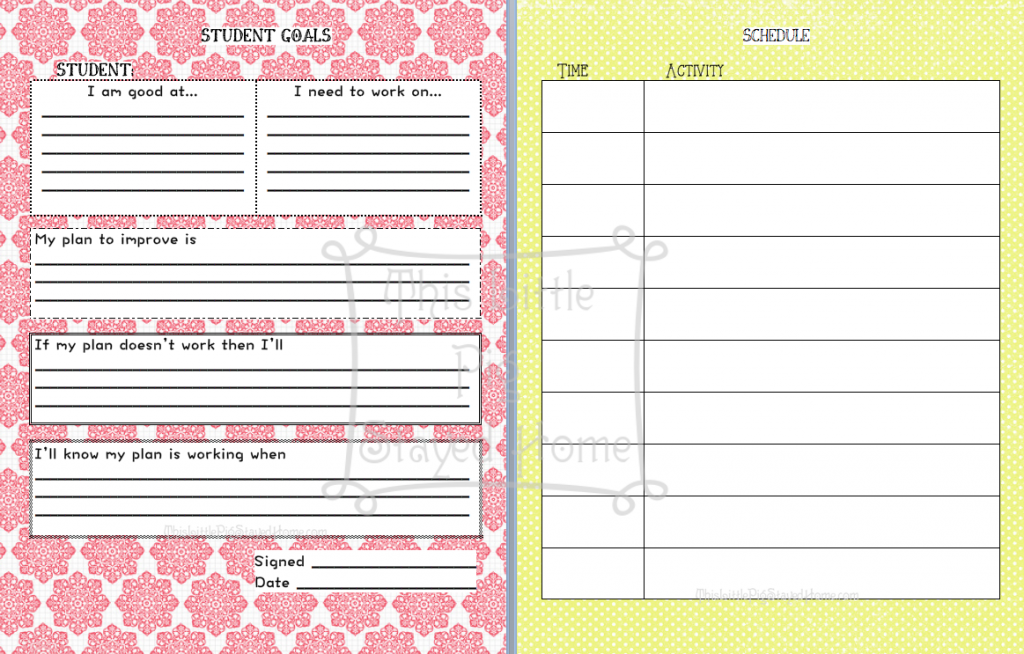 Finally, a cute polkadot schedule page.
You can click on any picture or here to take you to the downloadable PDF.  The large watermark is NOT on the PDF file. Modern Lesson Planner
As always, we don't charge for our PDFs.  Please use and enjoy them.  We do ask that you give credit to us at www.ThisLittlePigStayedHome.com and to the creator of the graphics or backgrounds that we use (if we didn't make them).  No resale, please!
Enjoy and happy planning!
Heather